Blessing of Illuminated River by the Dean of Southwark Cathedral
Date
19 July 2019, 21:30
Location
Cathedral Square
Montague Close, London SE1 9BB
More information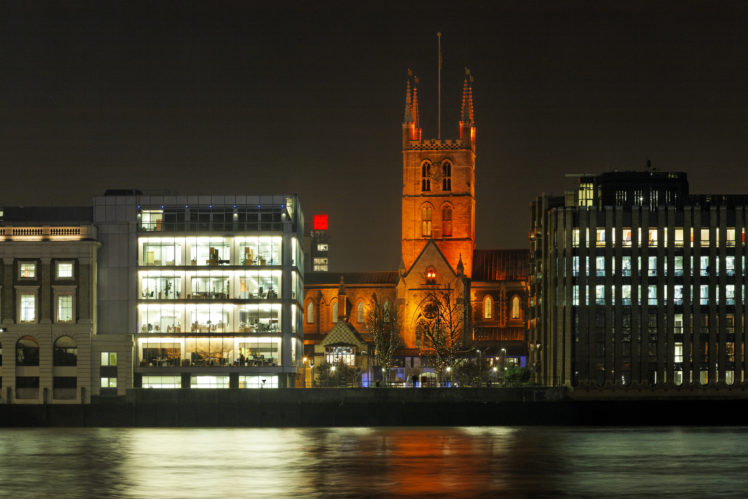 The blessing of the River Thames is an annual event that is celebrated on the Feast of the Baptism of Christ. Each January, the parishes of Southwark Cathedral (on the South bank) and St Magnus the Martyr (on the North bank) meet in the middle of London Bridge and perform a short religious ceremony during which a wooden cross is cast into the Thames. Prayers are offered for all those who use London Bridge or ply the waters.
Inspired by this tradition, the Dean of Southwark Cathedral, Andrew Nunn, will proceed from Southwark Cathedral to London Bridge to bless the Illuminated River project and mark its place in the historic trajectory of London bridge.
This event is free. No booking required.