Curator Tour: Illuminated River at Guildhall Art Gallery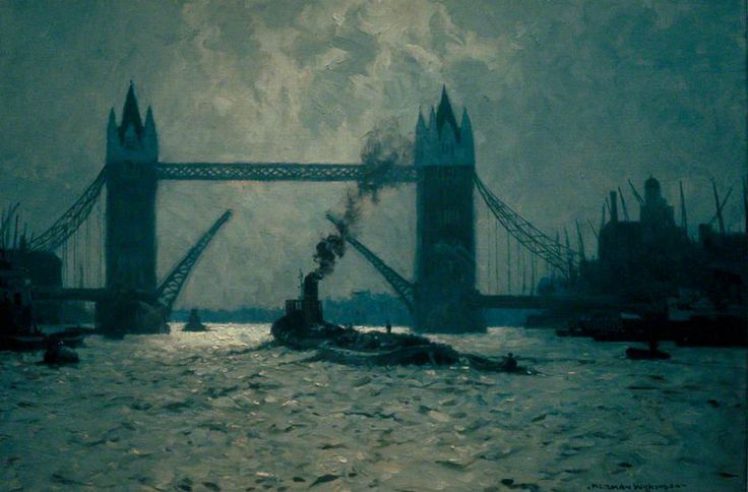 The Illuminated River exhibition at Guildhall Art Gallery includes architectural drawings and animations of the project alongside historic Thames paintings by artists such as Frank Brangwyn, John Atkinson Grimshaw and Norman Wilkinson. These paintings have been selected by Illuminated River artist Leo Villareal from the collection of Guildhall Art Gallery, to complement his vision for the Thames bridges. The Thames paintings displayed in this exhibition represent the atmospheric shifts of the river environment at different hours of the day and through the seasons.
Curator Tour
A free Curator Tour will take place on Monday 29 July at 1pm. The tour will last approximately 45 minutes.
Booking link: https://www.eventbrite.co.uk/e/illuminated-river-exhibition-curators-tour-tickets-65515070339