Illu­mi­nat­ed Riv­er Boat Tour (in part­ner­ship with Thames Clip­pers) — Led by Chris Waite, Direc­tor at Lif­schutz David­son Sandilands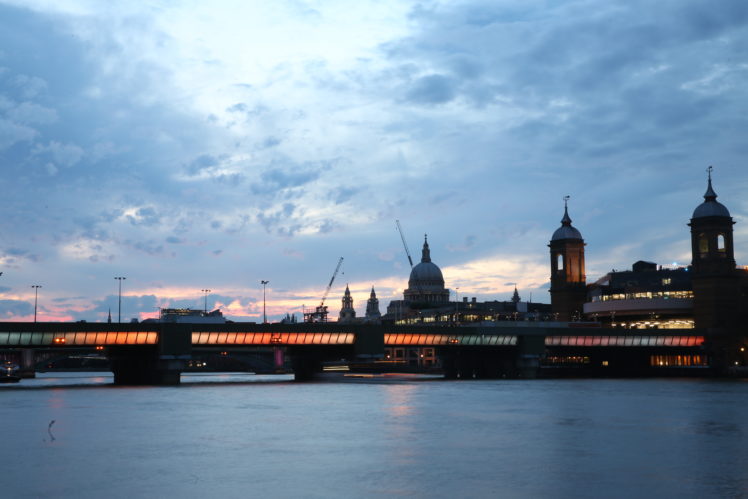 Join Chris Waite, Director at Lifschutz Davidson Sandilands (LDS) – the project architects behind Illuminated River – for a journey under the rivets of London, Cannon Street, Southwark and Millennium Bridges. With their long-standing work on London's South Bank and award-winning design for Golden Jubilee footbridges, LDS have extensive experience of working by the central London area of the Thames and a unique understanding of its public realm and bridges. Lead project architect Chris Waite will provide insight into the design process and technical challenges that have been overcome in bringing the longest public artwork in the world to the public.
This boat tour has been arranged in partnership with Thames Clippers to provide low cost access to the Thames and to the Illuminated River artwork, which is best experienced from the river itself. The boat tours offer the opportunity to sail underneath the bridges and view the iconic architecture of these structures, which have been artistically lit for the first time.

The boat will depart on time and passengers should arrive at Tower Pier at least 15 minutes before departure. The boat tour will last approximately 30 minutes.
£7.50 per adult / £5 concession and children / FREE for children under 4
Wheelchair accessible. If you require wheelchair access, please consult the Thames Clippers website for more details.
There is an audio description of the Illuminated River artwork for blind and partially sighted people, produced by Vocaleyes, which is available via Soundcloud