Illuminated River Photography Courses
Date
13 September 2023, 18:00


Multiple dates

Location
Outside Doggetts Coat & Badge pub
1 Blackfriars Bridge
London
SE1 9UD
View map
More information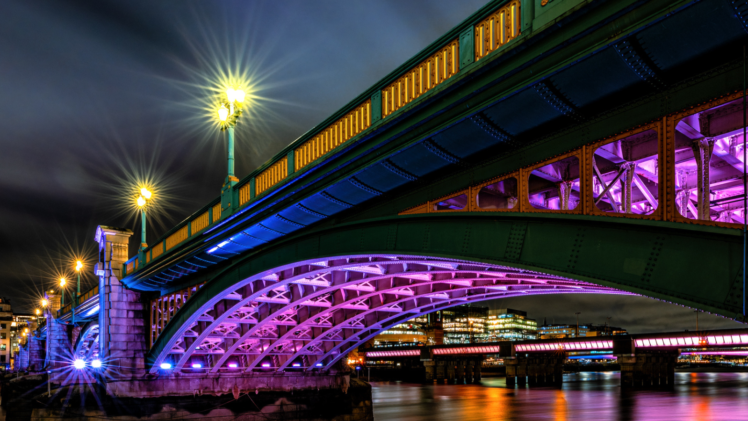 Illuminated River Photography Courses
Join award-winning photographer, Nigel Wilson, on an evening photographic adventure along the Thames!

The night shoot route will take you past the Illuminated River artwork on Blackfriars, Millennium, Southwark, Cannon and London bridges.
"The best photography courses in London" – Time Out
"A wonderfully relaxed evening, taking truly spectacular images!" - Participant

Upcoming 2023 dates for the Illuminated River Photography Course with Nigel Wilson:

Wednesday 13th September, 6-9pm
Wednesday 4th October, 6-9pm
Wednesday 25th October, 6-9pm
Wednesday 8th November, 6-9pm
Wednesday 29th November, 6-9pm
Wednesday 6th December, 6-9pm
The route starts sharply outside Doggetts Coat and Badge pub and ends near City Hall (5 minutes to London Bridge Station).

Please note that the course requires participants to bring their own camera devices and tripod - A DSLR or mirrorless camera. Spare tripods are available to hire if required. Unfortunately the class is not suitable for mobile photography.

* A short pre-recorded Zoom session discussing night technique will be sent out ahead of the shoot.*

For 10% off the Illuminated River Night Photography Shoot, please include the discount code #ILLUMINATEDRIVER10 in your enquiry when booking your place.
To attend one of the Nigel's courses for £75, please visit his website here or contact: [email protected]

About Nigel Wilson
For over 20 years, Nigel has been running the photography courses by which all others are measured. Nigel Wilson Photography Workshops offers a range of award winning workshops aimed at improving your skills as a photographer. He is a very experienced teacher, leading inspirational classes at many institutions, including New York University, Photofusion and London's famous Camera Club. He has also lectured at the Victoria & Albert Museum and is currently a tutor for The Times/Sunday Times 'Masterclasses' series.

This year he has been nominated for The Royal Photographic Award for Photographic Education. The RPS International Awards are offered annually to individuals who have made significant contributions to the art and science of photography.