Illu­min­ated River talks at View from the Shard
Date
25 November 2021 — 27 January 2022
Location
The Shard
32 London Bridge St
London SE1 9SG
More information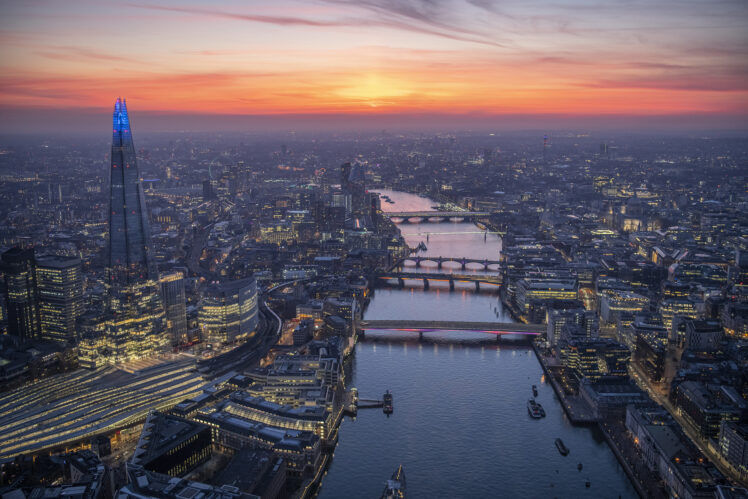 Every Thursday at 5pm:

Enjoy panoramic views of the Illuminated River artwork from the tallest building in London - The Shard - and learn more about Leo Villareal's artistic inspiration behind the project during this 20 minute evening talk.
This offer will be available to all View from the Shard general entry ticket holders and will be led by Simon Marsh, Team Leader at View from the Shard. Simon is a professionally trained guide and public engagement coordinator who has been delivering tours at the Shard for over 6 years.
Beginning on Thursday 25th November - the first talk will be held at 5.00-5.20pm; and a second talk at 5.40-6pm.
To book: Please visit the View from the Shard website and purchase a general entry ticket for your chosen Thursday date.