Illuminated River Walking Tours: Shining a Light on the First Four Bridges
Date
8 November 2022 — 28 March 2023
Location
Blackfriars Station (Northside) inside the glass doors ( underground ticketing hall)
Blackfriars Station, 179 Queen Victoria Street, London, EC4V 4DY
More information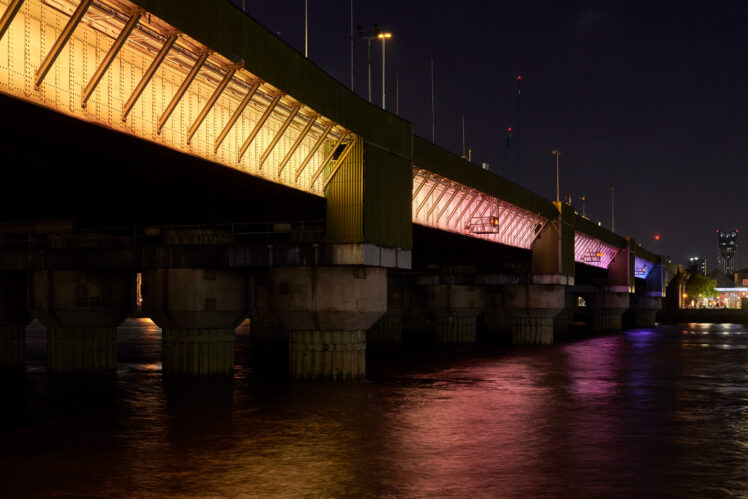 The Illuminated River runs through the heart of London along the River Thames and is the longest public art commission in the world, yet no public money has been used to fund it. Each bridge has a specially designed lighting sequence created by the artist and all together they shine a subtle and beautiful light on the Thames and London and will do so until 2029.
American light artist Leo Villareal and London based architects Lifschutz Davidson Sandilands created this exciting, moving artwork. incorporating their respect for both the natural environment and the character and history of the four bridges that form the first phase of this ambitious, beautiful artwork.
Come and see them with us:
Millennium Bridge, Southwark Bridge, Cannon Street Railway Bridge and London Bridge
As well as the story of the Illuminated River, we look at the bridges' history, design and impact on the City. The walk takes around 75 minutes including stopping to look at things along the way.
We try to make our walks as inclusive and accessible as possible and use lifts to access the riverside path.
Safety:
The safety of our guests and Guides is paramount and group numbers are limited to help with this.
Our walks are outside but you will in a group with people you don't know and you are very welcome to wear a face covering if you wish.
If, on the day, you feel at all unwell please cancel your place
Full information about the meeting place will be sent to everyone who books a ticket.
For more information about us and our other guided tours including the final five Illuminated River bridges, please see www.cityoflondonguides.com/

Tickets are £12 and £10 concession rate for each tour.

Buy tickets here: https://www.eventbrite.co.uk/e...