Illuminated River Walking Tour — Led by Inner London Ramblers
Date
4 September 2019, 19:00
Location
Victoria Embankment Gardens
Villiers St, Charing Cross, London WC2N 6NS
More information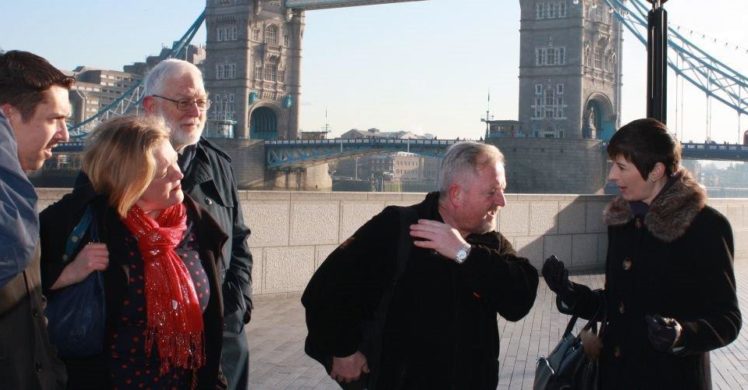 The Illuminated River project aims to make the Thames riverside areas more attractive, encouraging walkers to enjoy the bridges and riverside areas at night, particularly communities who do not currently spend time by the river and bridges.
Inner London Ramblers' walking tour will allow participants to discover the Thames wildlife and rich natural environment, revealing new places to explore on the riversides.
The walk is about 3 miles in length, beginning at the Villiers Street entrance to Victoria Embankment Gardens (next to Embankment station) and finishing at the Founders Arms near Blackfriars station.
The walk will be led by Des Garrahan. Des has been leading walks in and around London for over 20 years. He is a founding member of the London Ramblers group Metropolitan Walkers, an award winning blogger on urban walking and you can find him on social media platforms such as walking class hero. Inner London Ramblers have been keen supporters of the Illuminated River project since its announcement and look forward to leading a programme of walks focusing on the project's evolution in the coming years.
This is a free event. To register, click here.
This event is part of Totally Thames, which runs from 1 - 30 September