Illuminated River Walking Tour — Led by Team London Bridge
Date
25 September 2019, 18:45
Location
The Scoop, More London
More London Riverside, London, SE1
View map
More information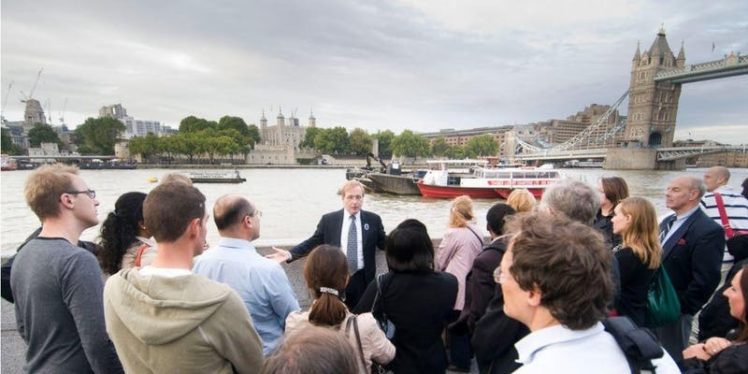 Discover the history and stories of London's bridges with Team London Bridge. From the iconic Tower Bridge we trace the river upstream on the Southwark river walk to find how engineers and architects have spanned the Thames over the centuries. 
Alan Read, certified Blue Badge guide, will be your host for the evening. The walk will start near the entrance to City Hall, at the top of the slope leading down to the Scoop – if you can't find Alan ring him on 07736 015 266. Lasting approximately 90 minutes, the walk will conclude near Southwark tube station/ Waterloo station.
The walking tour is part of Totally Thames 2019, running from 1-30 September. 

This event is free.