The Competition
The Illu­min­ated River Inter­na­tion­al Design Com­pet­i­tion was launched in June 2016 and attrac­ted entries from 105 teams work­ing in the fields of art, tech­no­logy and design from all over the world.
A shortlist of six teams was selected by an independent panel and invited to submit design proposals. These proposals were displayed in a public exhibition at the Royal Festival Hall in November 2016.
In a related competition, developed in collaboration with Thames Festival Trust, pupils' ideas were selected from four London secondary schools in the Boroughs of Ealing, Enfield, Sutton and Westminster, and the London Design and Engineering UTC in Newham. These were exhibited at the Royal Festival Hall alongside the shortlisted designs.
The winning team was chosen by a jury supported by a technical advisory panel, and the results were announced by the Mayor of London, Sadiq Khan, on 7th December 2016.
The Illuminated River International Design Competition was run in accordance with EU procurement guidelines and the Public Contracts Regulations 2015. The competition was advertised in the Official Journal of the European Union (OJEU) on behalf of the Illuminated River Foundation and was administered by Malcolm Reading Consultants.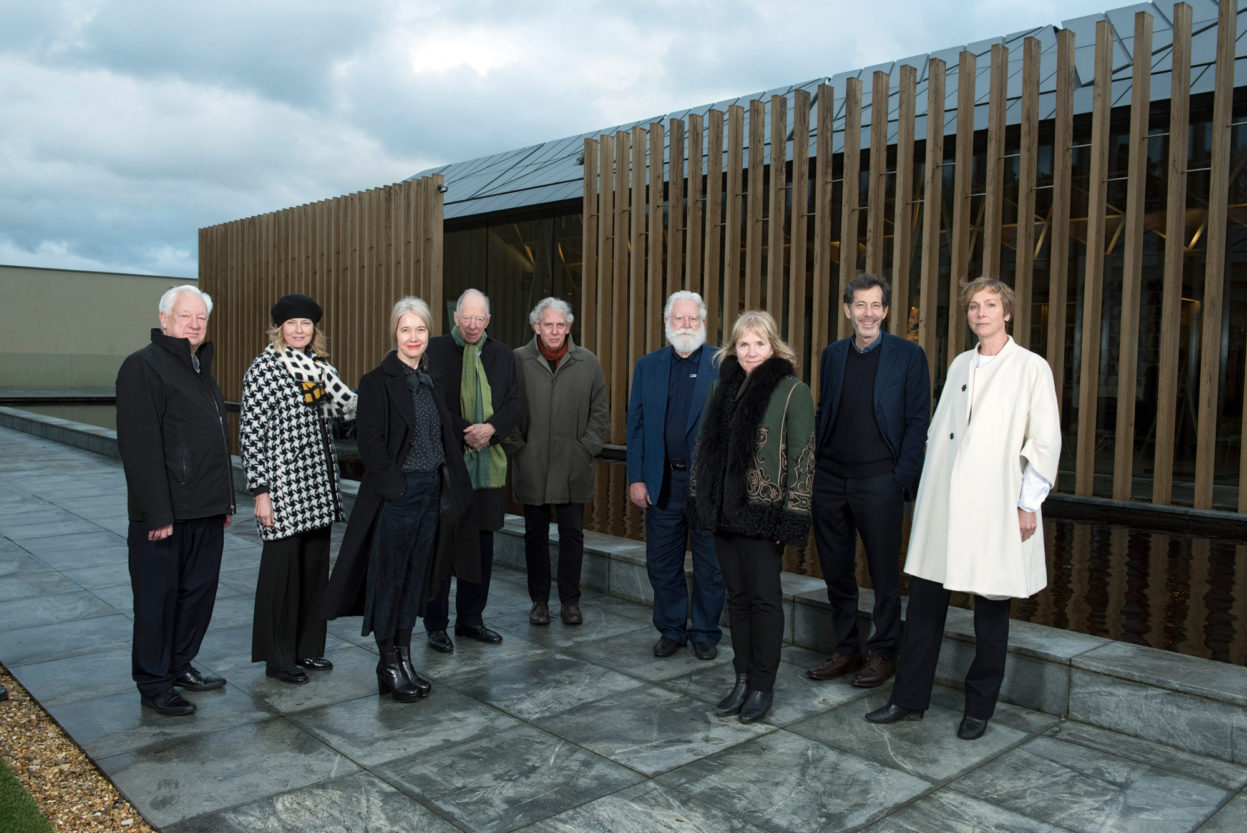 The Jury
Michael Craig-Martin, artist
Dame Julia Peyton-Jones, Director, Serpentine Galleries 1991-2016
Justine Simons, Deputy Mayor for Culture and Creative Industries, City Hall
Lord Rothschild OM GBE, Chairman, RIT Capital Partners plc, Chairman, Rothschild Foundation
Professor Ricky Burdett, Professor of Urban Studies and Director, LSE Cities and the Urban Age Programme
James Turrell, artist (Honorary Jury Member)
Hannah Rothschild, Trustee, Illuminated River Foundation
Ralph Rugoff, Director, Hayward Gallery
Lucy Musgrave, Director, Publica
Malcolm Reading, architect and competition director (Professional Chair)
The Supporting Panel
The Jury were assisted in their decision making process by a report prepared by a supporting panel of experts and stakeholders.

Dr Piers Barnes, Research Associate, Department of Physics, Imperial College London
Jennifer Blake, Project Manager, Network Rail
Fabia Bromovsky, Trustee, The Illuminated River Foundation
Professor Ricky Burdett, Professor of Urban Studies, LSE
David English, Historic Places Advisor, Historic England
Nick Evans, Deputy Harbour Master Upper, Port of London Authority
Andy Foster, Service Manager, Bridges & Structures, Westminster City Council
John Gill, Infrastructure Services Director, Network Rail
Mark Major, Principal, Speirs+Major lighting designers
Paul Monaghan, Assistant Director, Engineering, City of London Corporation
Gary Noble, Chief Engineer, Royal Borough of Kensington & Chelsea
Matthew Thomas, Principal Policy & Programmes Officer, Environment, Greater London Authority
Adrian Westbury, Cost Consultant, Ridge
Susannah Wilks, Director, Cross River Partnership
The Shortlist
Sign up to receive updates about Illuminated River.