Artwork & Design
Artwork and design by artist Leo Villareal with architectural practice Lifschutz Davidson Sandilands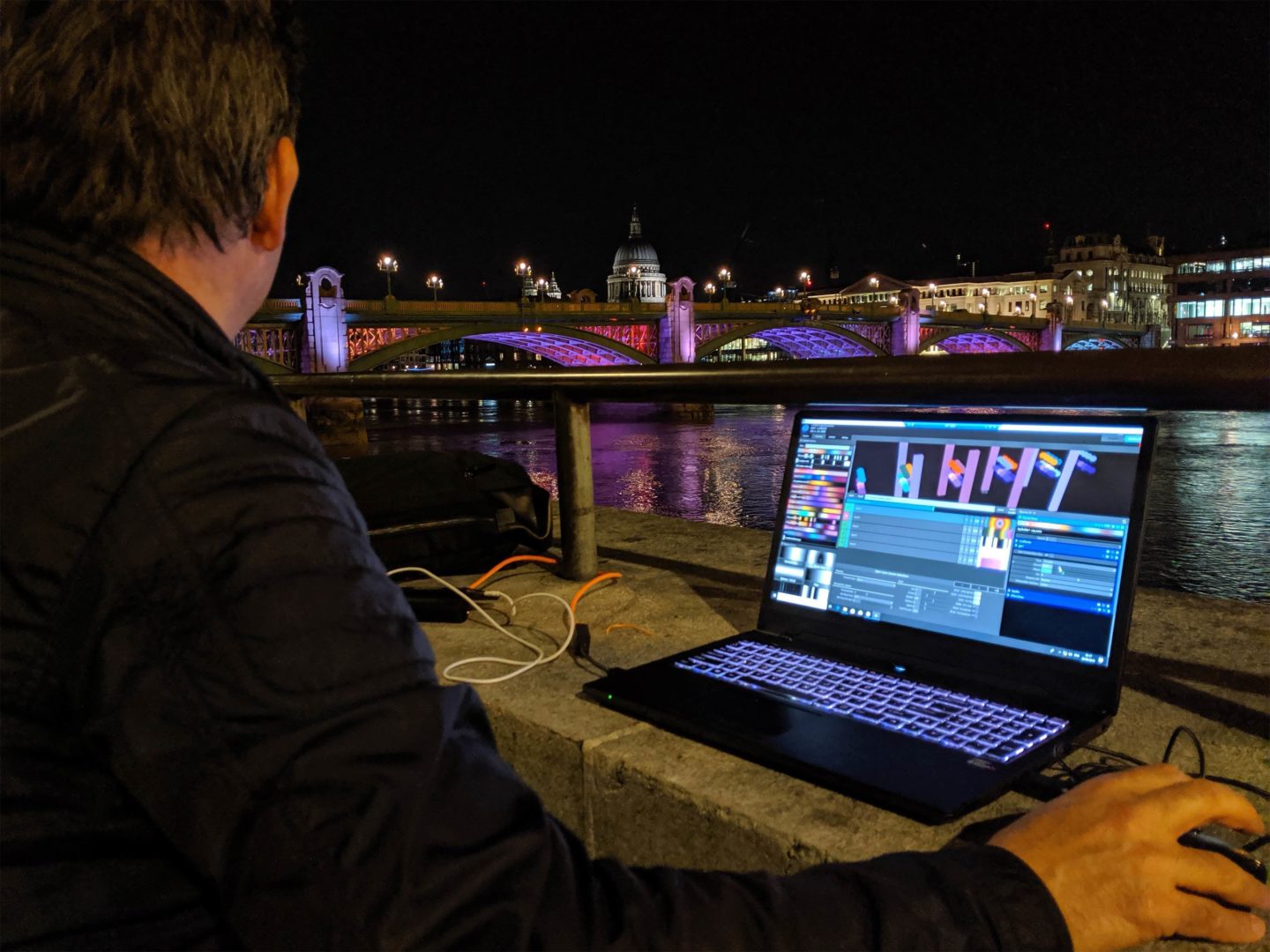 For Illuminated River, Leo Villareal is working with cutting edge LED technology and custom software to 'paint with light', producing sequenced patterns that subtly unfold across the Thames bridge structures.
"Our aim is for a lighting master plan which reduces pollution and wasted energy, is sensitive to history and ecology and subtly re-balances the ambient lighting on the river to provide a beautiful night time experience for residents and visitors."
Leo Villareal
Leo Villareal joins a long tradition of artists who have been inspired by the Thames – among them Canaletto, JMW Turner, James Abbott McNeill Whistler and Claude Monet. Looking, too, to George Frideric Handel's Water Music, Villareal's light compositions echo the ever-changing movement of the river, using shifting hues drawn from the London sky during sunset, in moonlight, and at sunrise. He takes inspiration from the natural and social activity of the Thames; barges and boats moving cargo and people, the traffic surrounding the bridges, and the ebb and flow of the tides.
The artwork engages closely with the site of each bridge, respecting and revealing individual histories, architectural features and engineering brilliance. Once the LEDs are installed, Leo Villareal usually spends nights in situ observing, composing and adjusting the flow of light as it gently ebbs and pulses across the bridge. Illuminated River references the Thames as a continuous living system: like the flowing water, the artwork changes, never repeating or resolving into a single image.
As a light artist, Villareal often works with architecture, and has described how he aims to invigorate and animate structures without overwhelming them. For Illuminated River he has worked with architecture spanning three centuries. Villareal has activated Foster & Partners' original 'Blade of Light' design – inspired by comic book hero Flash Gordon ­– for Millennium Bridge. The intricate latticework underneath Westminster Bridge – historically painted green to match the Parliament's House of Commons seats – will be revealed. On Waterloo Bridge, the sculptural surface of its central spine will be emphasised for the first time in soft washes of coloured light.
Leo Villareal
Based in New York, Leo Villareal's work sits at the intersection of art and technology. He has been inspired equally by light artists such as James Turrell and Dan Flavin, and by mathematician John Conway's work with cellular automata and the Game of Life. Since 2001 Villareal has created temporary and permanent light sculptures for public spaces and museums around the world, including Multiverse at The National Gallery of Art, Washington DC in 2008, Infinite Bloom at Amorepacific Museum of Art, Seoul, South Korea in 2017, and the Bay Lights on the San Francisco–Oakland Bay Bridge in 2013.
Running 1.8 miles in length, Bay Lights uses 25,000 energy-efficient, low voltage LED lights. Villareal was inspired by the surrounding area to guide his custom sequencing, integrating the kinetic motion of the water, air and traffic to create abstract, organic patterns in light on the bridge's cables. Initially covered for a two-year display, the light sculpture was met with positive public response and, through successful fundraising efforts, became a permanent installation in January 2016.
London-based practice Lifschutz Davidson Sandilands (LDS) were established in 1986, and have since completed a range of award-winning projects – from long-standing work on London's South Bank, to innovative residential and office buildings and masterplans. LDS designed the Golden Jubilee footbridges which opened on the existing Hungerford Bridge in 2002, and which are now part of Illuminated River.
LDS have won over 80 national and international design awards, ranging from RIBA awards for excellence in architecture and British Council for Offices industry awards, to respected awards for house building and urbanism. They have worked extensively in London, with partners including Great Portland Estates, Coin Street Community Builders, Derwent London and Exemplar.