Tower Bridge
London Bridge
Cannon Street Railway Bridge
Southwark Bridge
Millennium Bridge
Blackfriars Bridge
Waterloo Bridge
Golden Jubilee Footbridges
Westminster Bridge
Lambeth Bridge
Vauxhall Bridge
Grosvenor Railway Bridge
Chelsea Bridge
Albert Bridge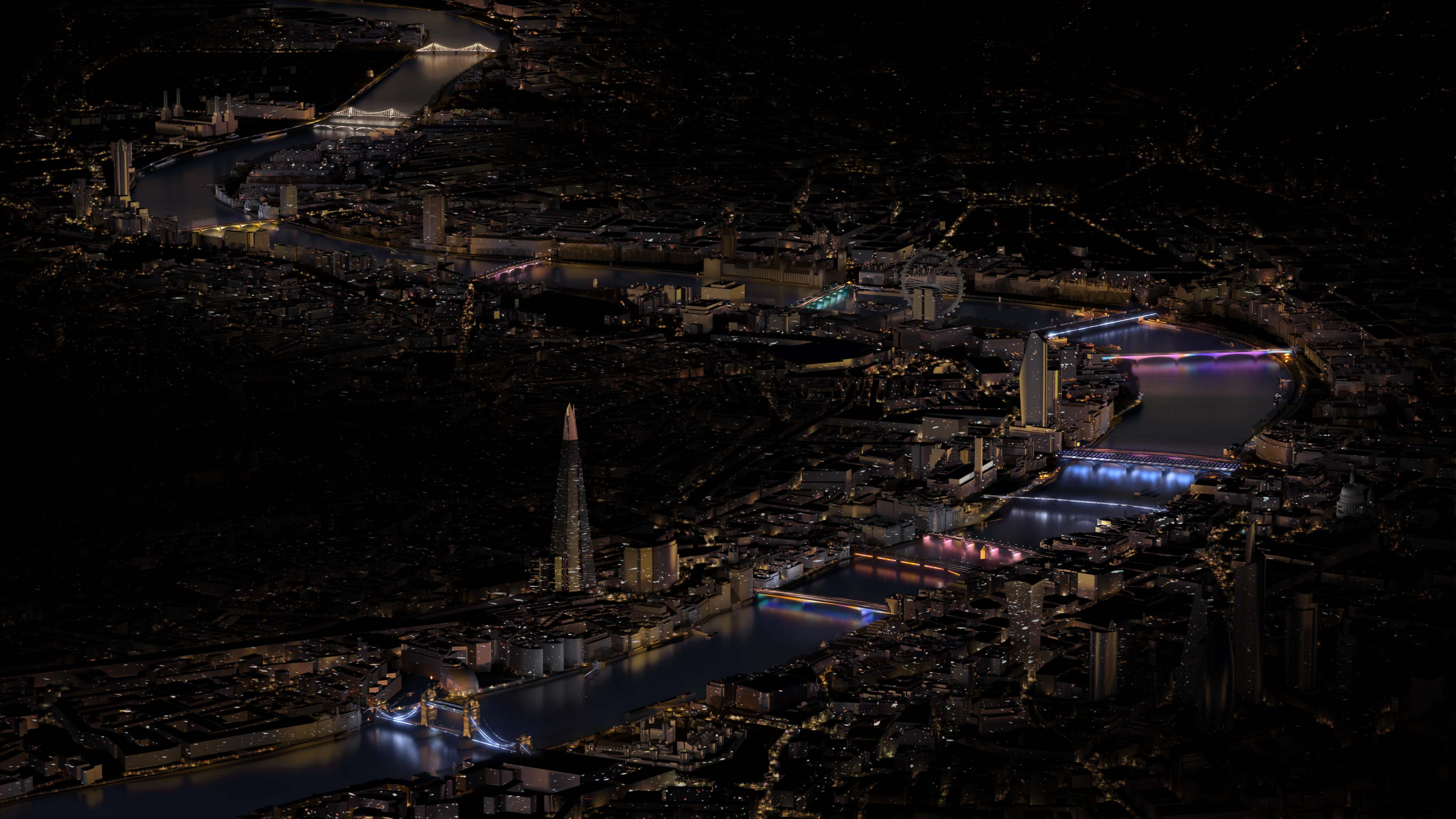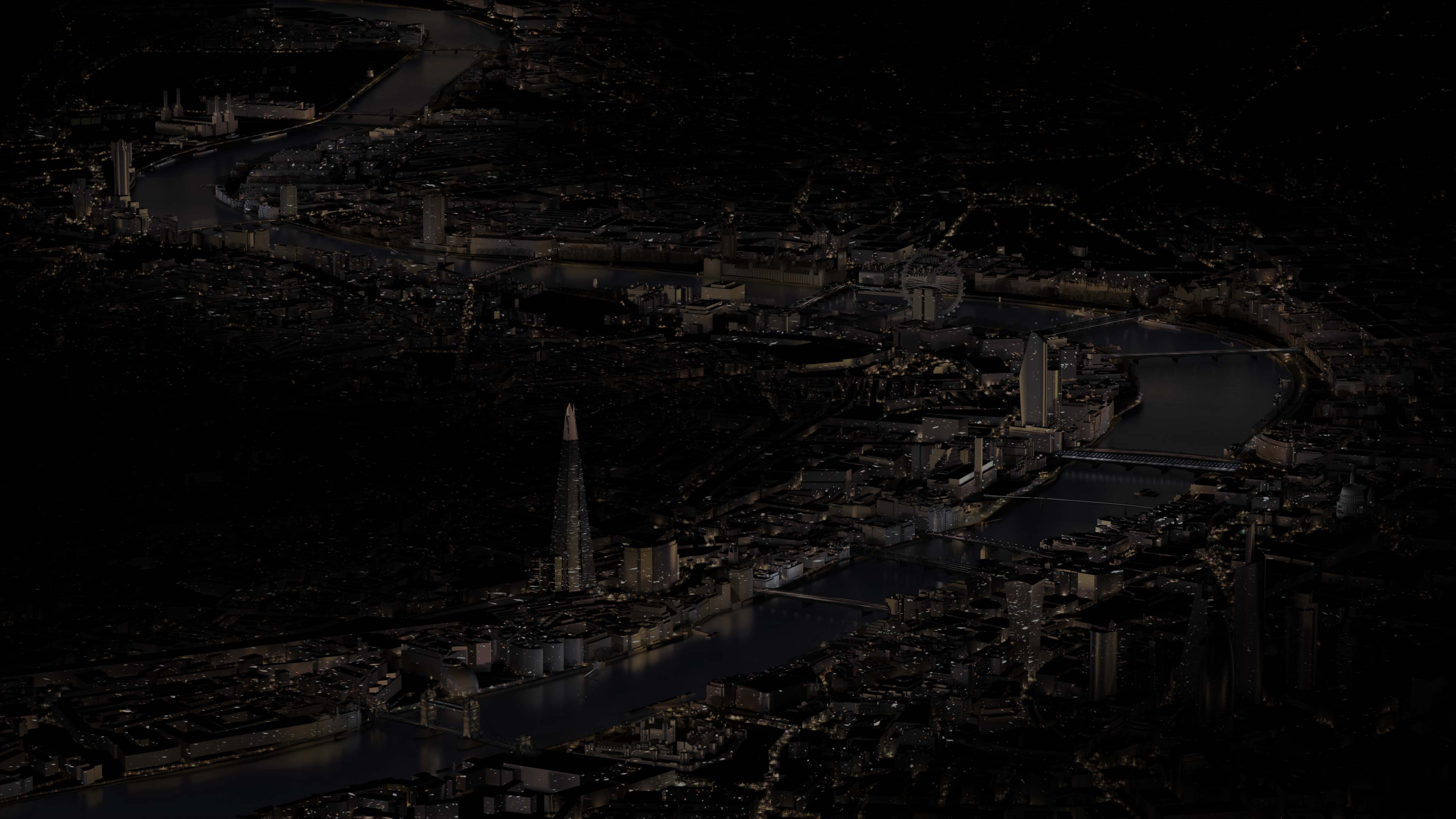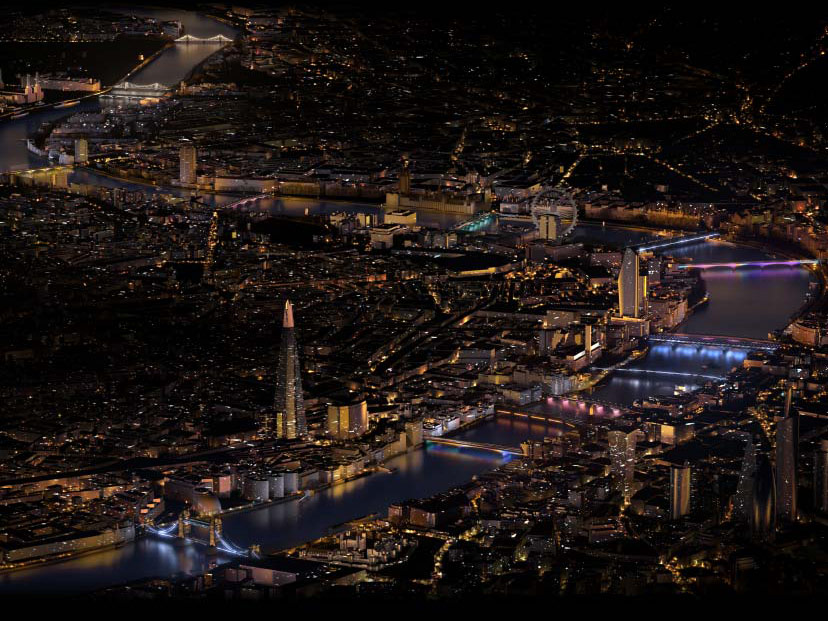 The Illuminated River artwork encompasses nine bridges in central London, from London to Lambeth. The first four bridges – London, Cannon Street, Southwark and Millennium – were completed in July 2019. Five more bridges - Blackfriars, Waterloo, Golden Jubilee, Westminster and Lambeth – were illuminated in April 2021.
Illuminated River's original vision spanned from Albert Bridge in the west to Tower Bridge in the east. Beyond the nine bridge installation, the artwork has the capacity to be extended on a bridge-by-bridge basis as all of the design work has been completed.
Sign up to receive updates about Illuminated River.