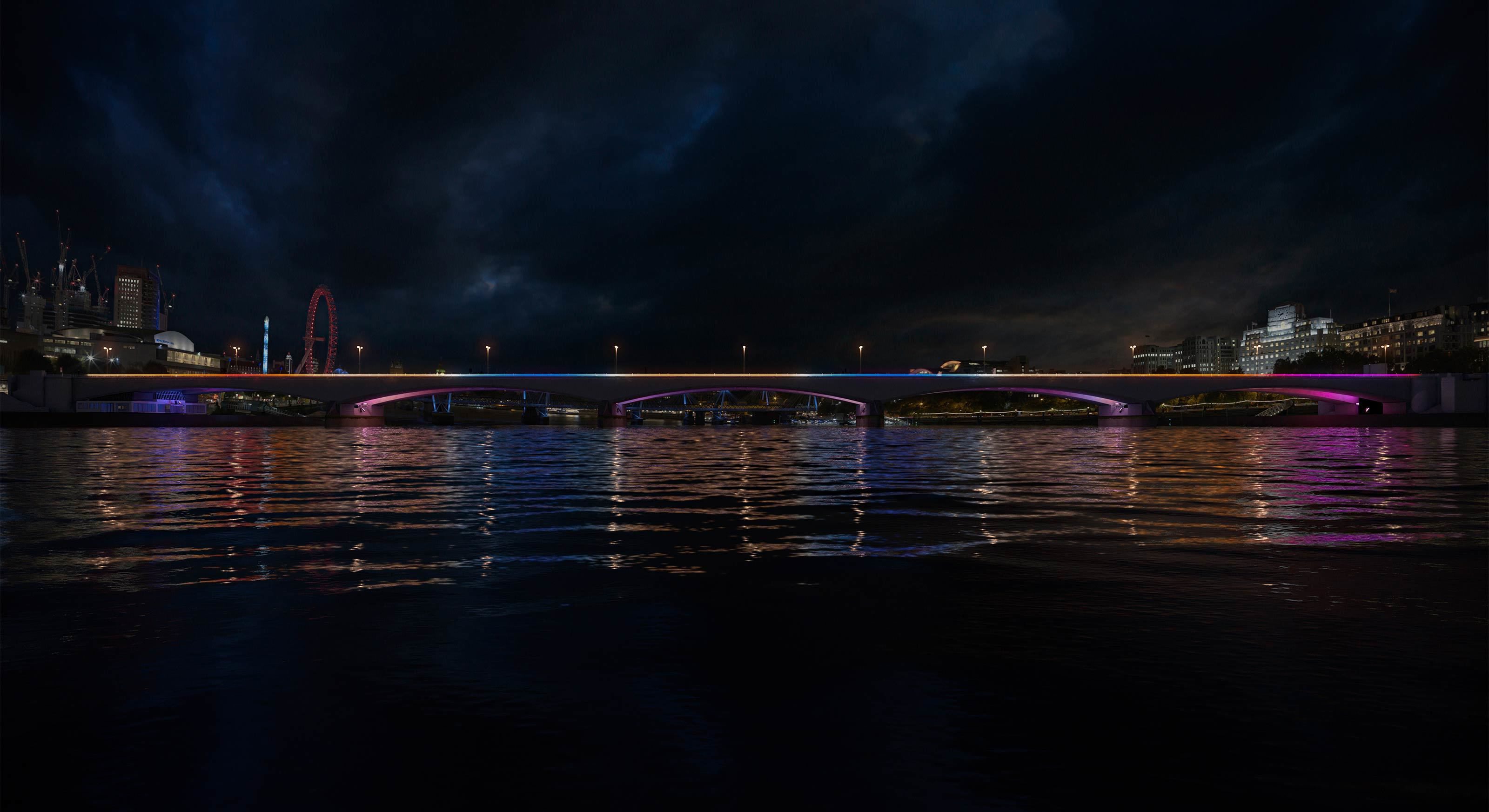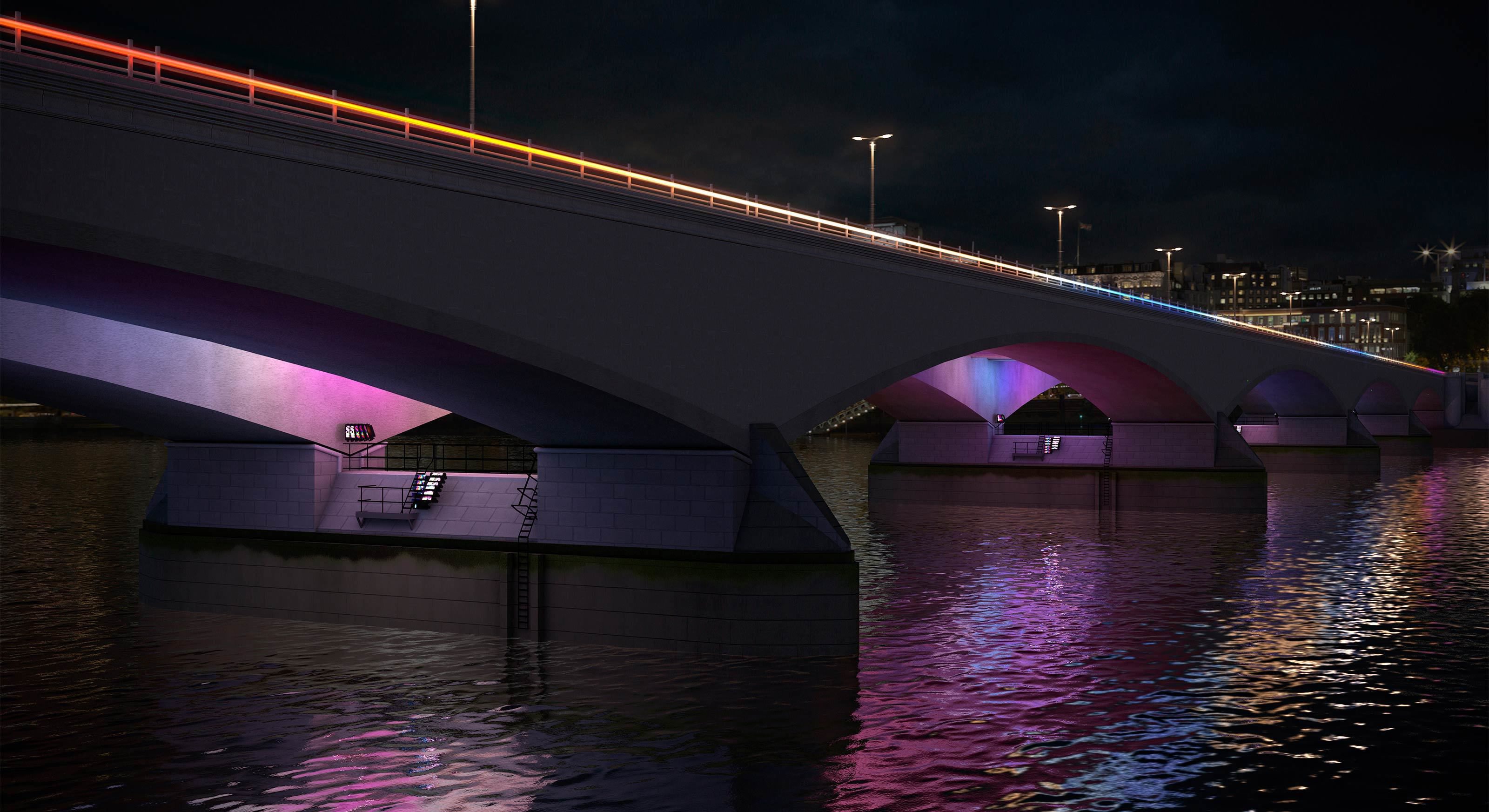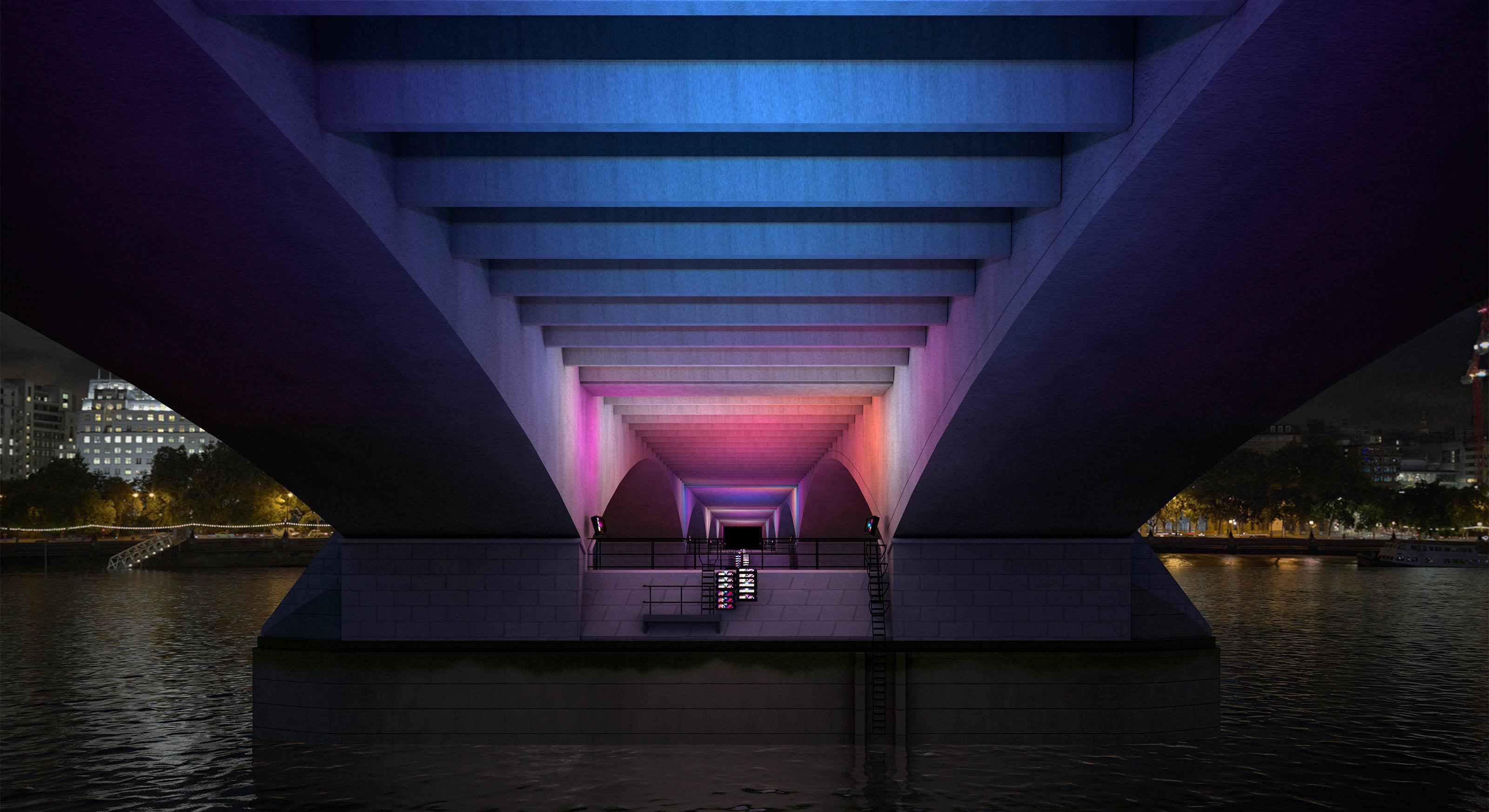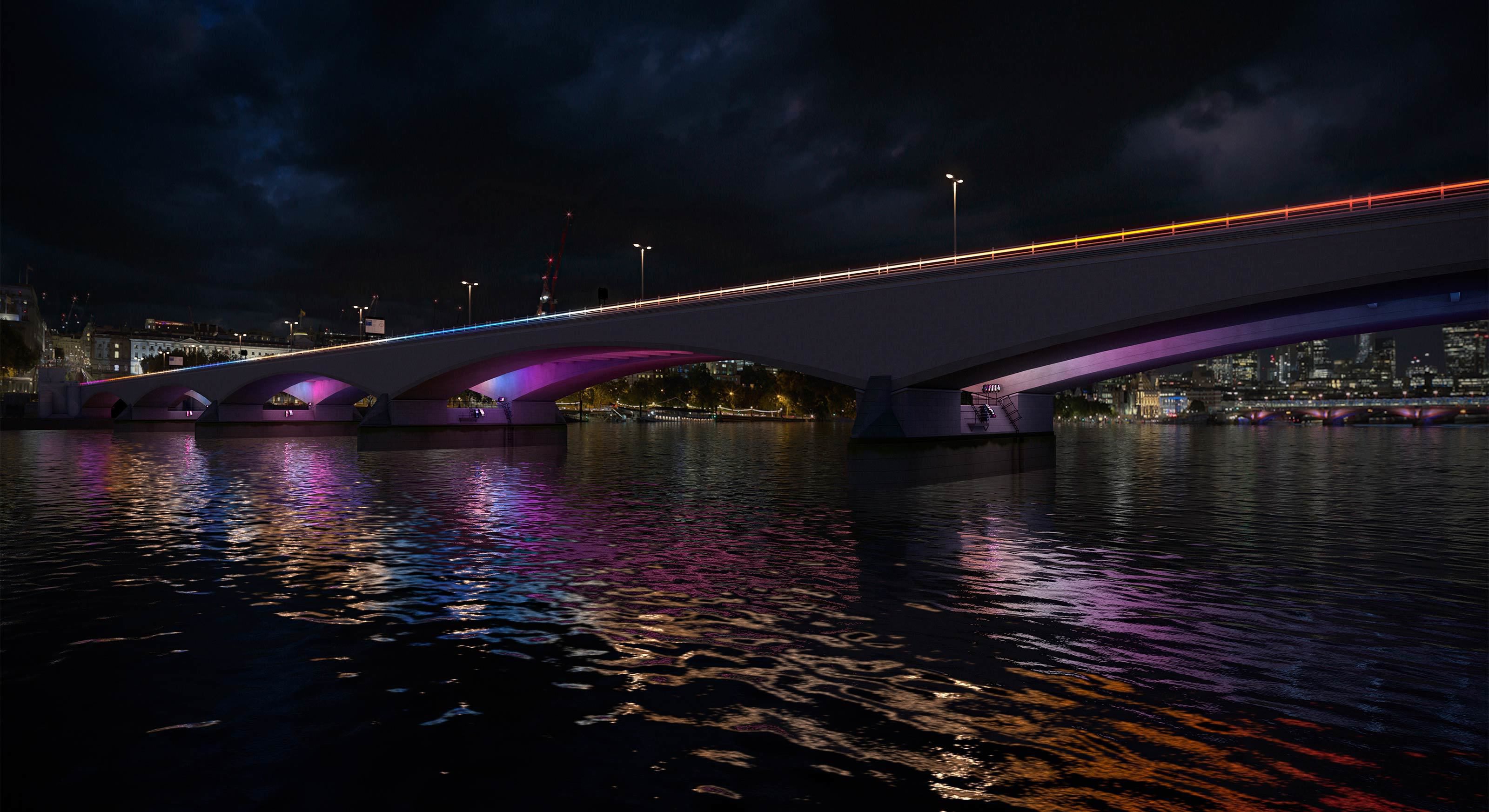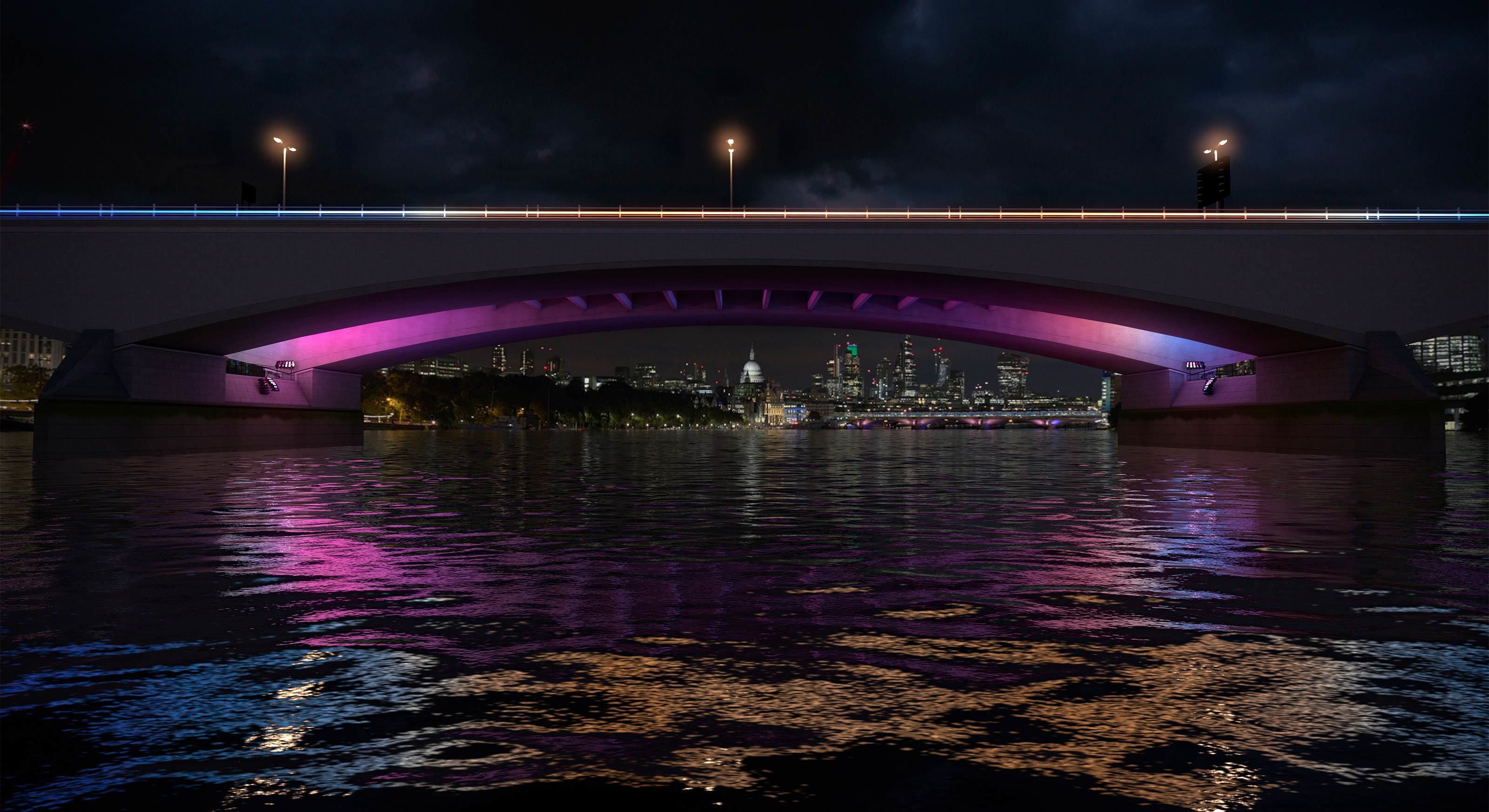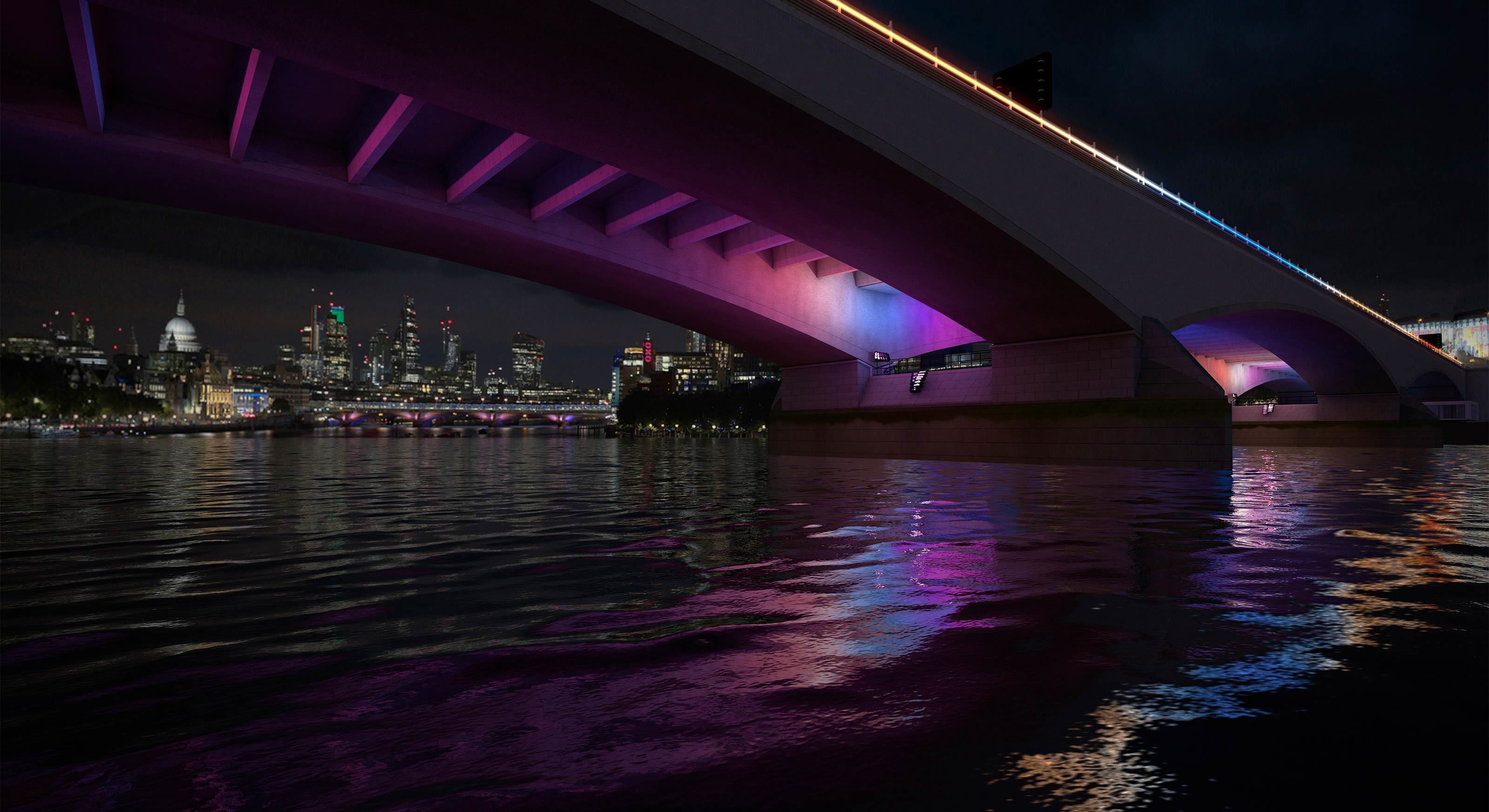 Waterloo Bridge
Winter 2020
Modes
Owner

Westminster City Council
Completed

1942 (officially opened 1945)
Designer

Sir Giles Gilbert Scott
Heritage status

Grade II*
The longest bridge in London, Waterloo was finally completed in 1945 to a design by Sir Giles Gilbert Scott (better known for designing the red telephone box). It is made of reinforced concrete with Portland stone cladding and supporting arched beams on the outside edges. Conveniently, Portland stone is able to 'clean itself' whenever rains, which is why the bridge looks as though it is in such impressively good condition.
As a result of its wartime construction, Waterloo Bridge was put on hold after partially opening in 1942. With many young men away in the army, the bridge was primarily built by women hired by the building contractor Peter Lind & Company. Today, the bridge is still popularly known as 'The Ladies Bridge'. During construction, the bridge was hit by German bombers, making it the only Thames bridge to have been damaged during WWII.
Charlie Barnard, a steel fixer from Ealing, officially opened the bridge in 1945. At the opening, a race was declared to see who could be the first to cross the bridge. The race was won by Leonard Mitchell, a sixteen-year-old school boy from Balham.
In 1868, a spectacular Iron Age Helmet dating from 150-50 BC was recovered from the Thames riverbed at this point and is the only Iron Age horned helmet to be found in all of Europe. Nicknamed the 'Waterloo Bridge Helmet', it can be seen today in the British Museum.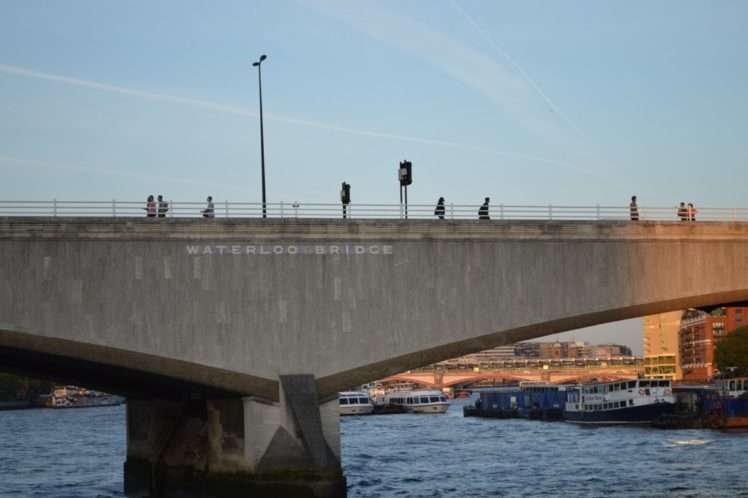 Artist's Vision
Among the many artists who have found inspiration in Waterloo Bridge, Claude Monet visited London at the turn of the twentieth century to create a series of canvases depicting the bridge's earlier iteration and nearby vistas. In the spirit of the Impressionists and the English Romantics who captured the Thames and its bridges in their paintings, Leo Villareal's artwork for Waterloo Bridge incorporates colours that shift and blend, adjusting to the constantly changing riverscape and its surroundings.
Villareal's references for Waterloo are drawn from the bridge's architecture, detailing, and history. Citing a visual tie with Millennium Bridge, the artist finds a similar opportunity to explore a single line of light, which, in this instance, will introduce colour on the bridge's masonry arches. Villareal's artwork will complement this existing aesthetic, introducing a 379 meter stretch of lighting across each side of the bridge in addition to washes of light on its underside.