Modes
Owner

Transport for London
Completed

1906
Designer

Sir Alexander Binnie
Heritage status

Grade II*
A steel and granite arch bridge, Vauxhall Bridge was designed by Sir Alexander Binnie and opened in 1906. It is decorated with monumental bronze statues designed by Alfred Drury and Frederick Pomeroy.
For more than one hundred years, Vauxhall was home to the world's most famous pleasure gardens. The gardens had many exciting rides and features and in 1820, over 61,000 people crossed the bridge to attend a masked ball held there. In September 1844, crowds filled the bridge once more, this time to watch Mr. Barry, a clown from Astley's Theatre, set sail down the Thames to Westminster Bridge in a bath-tub pulled by a pair of geese! The 'great stink' of 1858 (during which hot weather exacerbated toxic smells from the Thames) contributed to the closure of the pleasure gardens.
It is believed that the name 'Vauxhall' derives from a 13th century Manor House 'Fulkes Hall' that once occupied this area. Many years later, Russian visitors were so impressed by Vauxhall train station that the word 'Voksal' became their very own word for 'station'.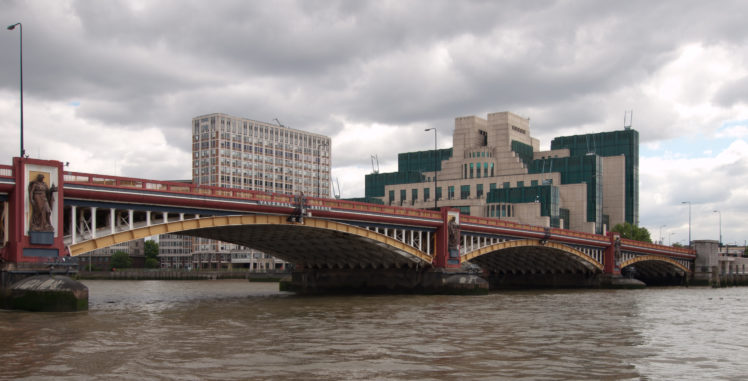 Artist's Vision
Leo Villareal's artwork for Vauxhall Bridge will revive Drury and Pomeroy's bronze allegorical statues that represent Agriculture, Architecture, Engineering and Pottery on the upstream piers with Science, Fine Arts, Government and Education on the downstream piers. If you look closely, you can spot the smallest cathedral in the United Kingdom; a miniature version of St. Paul's Cathedral in the hands of the statue for Architecture.