Millennium Bridge
Summer 2019
Modes
Owner

Bridge House Estates
Completed

2000
Designer

Arup Group, Foster + Partners and Sir Anthony Caro
When it opened in 2002, the Millennium Bridge was London's first new pedestrian bridge for over a century. The design was chosen through public competition and the winning entry was by Foster & Partners and Sir Anthony Caro with Arup. The bridge is an unusually shallow stressed cable suspension bridge and the design highlights the views onto St Paul's Cathedral and Tate Modern at either end.
There are over 400 works of art on this bridge but they can be easy to miss. Artist Ben Wilson can often be found here painting his miniature works around discarded chewing gum on the walkways. The grooves and thread of the bridges are what appeal to Ben, leaving endless possibilities for bright colours, patterns and whatever else his creative mind can produce.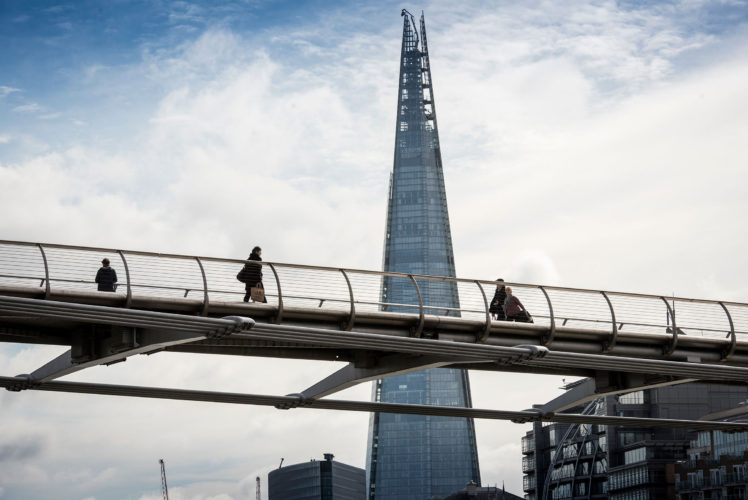 Artist's Vision
Inspired by superhero Flash Gordon, the lighting scheme was originally designed to incorporate a 'blade of light'. Having dulled over the past decade, Illuminated River consulted Fosters & Partners to revamp the original lighting concept.
Illuminated River's pulse of light mirrors the movements of people crossing the bridge, highlighting their faces and casting silhouettes that enhance the bridge structure, while preserving the inky darkness of the Thames below.