The Reuben Foundation supports the illumination of Westminster Bridge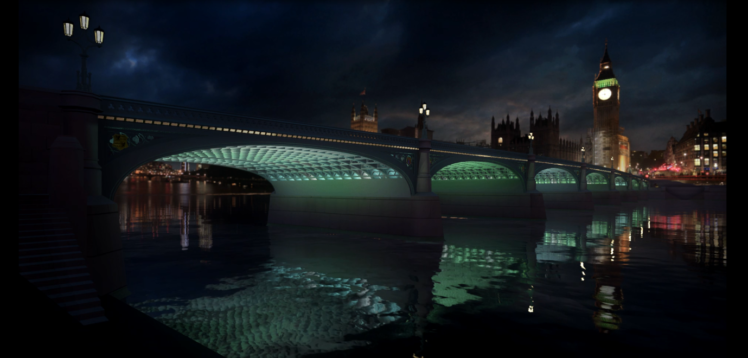 Illuminated River Foundation is delighted to announce the Reuben Foundation as a funder of the second phase of Illuminated River, joining The Rothschild Foundation, Blavatnik Family Foundation and Arcadia Fund. An ambitious public art commission which is transforming the capital with a unified light installation across central London's bridges, the project aims to connect, celebrate and capture the spirit of the Thames and its diverse communities. The first four bridges – London, Cannon Street, Southwark and Millennium – were illuminated in July 2019, with the illumination of the second phase of the project planned for early 2021, including Blackfriars Road, Waterloo, Golden Jubilee Footbridges, Westminster and Lambeth bridges.
Formed in 2002 by Simon and David Reuben, the Reuben Foundation is committed to the improvement of society in the UK and around the globe through focused charitable giving in the areas of education, health, culture, and the community. The Reuben Foundation has generously made a multi-million pound donation to Illuminated River specifically earmarked towards the illumination of Westminster Bridge.
Simon and David Reuben of the Reuben Foundation say:

"The Reuben Foundation exists to make society better. We are supporting this project because we recognise the potential of Illuminated River to bring people from all walks of life together around an anchor of public art. We're very excited to be supporting the Westminster bridge element of this all-important second phase, and to be seeing one of london's most iconic bridges illuminated."
Lord Rothschild, Chairman of the Rothschild Foundation, says:

"We are extremely grateful to Simon and David Reuben for their extraordinarily generous contribution to this important project. We can now proceed with the illumination of Westminster Bridge, one of the great landmarks, not only of the Thames but of the UK. As a result, the Reuben Foundation will have made possible a much needed focal point for the benefit of the huge numbers of people who live in and visit London."
For press enquiries, please contact:
+44 (0) 207 713 9388