Illuminated River Boat Tours in partnership with Uber Boat by Thames Clippers
Date
Multiple dates
Location
Tower Millennium Pier
Lower Thames Street, London EC3N 4DT
More information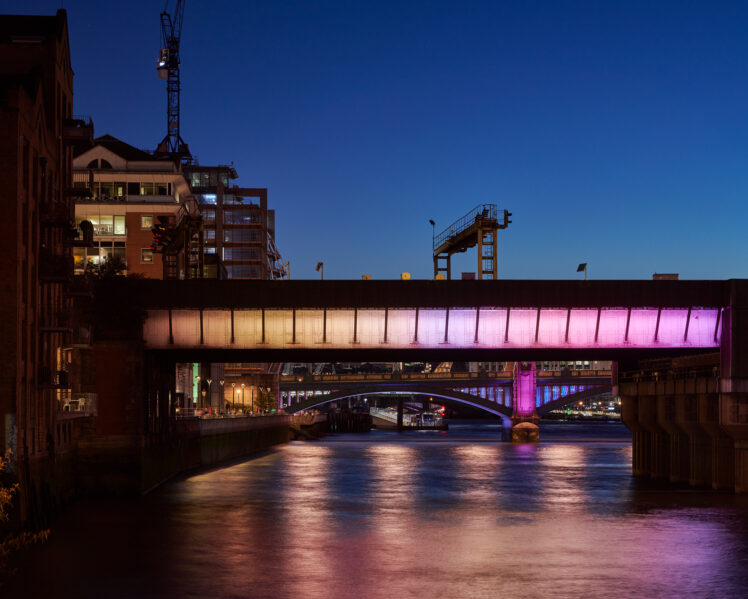 Join the City of London and Westminster Guides as they take you on a journey under the rivets of all nine Illuminated River bridges.
The boat tours have been organised in partnership with Uber Boat by Thames Clippers to provide low cost access to the Thames and to the Illuminated River artwork, which is best experienced from the river itself.
Since 2019, these sell-out boat tours have taken passengers on a guided cruise beneath the Illuminated River bridges. At 3.2miles, they form the world's longest public art commission.

The boat tours are every Saturday from 30 September until 30 December 2023, and start at 9:30pm departing from Tower Pier. The tours last approximately 40 minutes.
To see available dates and book tickets, please visit the Uber Boat by Thames Clippers' website here.

£13.50 per adult / £9.30 concession / FREE Child 0-4

This event is wheelchair accessible. If you require wheelchair access, please consult the Uber Boat by Thames Clippers website.
There is an audio description of the Illuminated River artwork for blind and partially sighted people, produced by Vocaleyes, that can be downloaded for free via Soundcloud.