The Project
The Illuminated River project will transform the capital with a unified kinetic light installation across Central London's bridges that will connect, celebrate and capture the spirit of the Thames and its diverse communities.
Incorporating 15 bridges, from Albert Bridge to Tower Bridge, once complete it will be the longest public art commission in the world at 2.5 miles in length, along 4.5 nautical miles of the River Thames.

Based on a single lighting concept, the artwork on each bridge will capture its unique history and identity, and respond to its distinct area of the Thames.
Following an international competition launched in June 2016, and run under OJEU rules with more than 105 submissions, the winning scheme, led by American light artist Leo Villareal (the artist responsible for lighting San Francisco's Bay Bridge) and the London architects Lifschutz Davidson Sandilands, impressed the jury with their exciting kinetic artwork as well as their respect for the natural environment, local inhabitants and the architectural character and history of the bridges.

As Mayor of London Sadiq Khan said: "The Illuminated River will give London free art. The project also means that a wasted asset and wasted resource will now be used. The team had thought through how the project is sustainable, how it will be energy efficient and use less energy."
Funding and Governance
With installation costs of £20 million, the Illuminated River Foundation will continue to raise money from private philanthropists, trusts and foundations.
To date generous support has been received: £5 million from Peter Baldwin and Lisbet Rausing through the Arcadia Fund, £5 million from The Rothschild Foundation, and £500,000 from the City of London Corporation. Seed funding of £250,000 was also awarded from the Mayor of London's Office for the initial competition. The Foundation is committed to raise the remainder of the funds for the project from private and philanthropic sources, with no further public funding being sought.
More than twenty partners and stakeholders, The Mayor of London and relevant London boroughs are an integral part of this project.

The competition was run according to OJEU rules and the winning team was chosen by a jury made up of artists, practitioners and curators supported by a team of engineers and technical advisors.
The project is governed by an independent board of trustees including Hannah Rothschild, Munira Mirza, Fabia Bromovsky, and chaired by Neil Mendoza.
It is advised by a number of expert partner groups, comprising:
The Project Advisory Group
The Bridge Management Group
The Communications Group
The Illuminated River is a registered charity (No. 1168375).
The Competition
The Illuminated River International Design Competition was launched in June 2016 and attracted entries from 105 teams working in the fields of art, technology and design from all over the world.
A shortlist of six teams was selected by an independent panel and invited to submit design proposals. These proposals were displayed in a public exhibition at the Royal Festival Hall in November 2016.
In a related competition, developed in collaboration with Thames Festival Trust, pupils' ideas were selected from four London secondary schools in the Boroughs of Ealing, Enfield, Sutton and Westminster, and the London Design and Engineering UTC in Newham. These were exhibited at the Royal Festival Hall alongside the shortlisted designs.
The winning team was chosen by a jury supported by a technical advisory panel, and the results were announced by the Mayor of London, Sadiq Khan, on 7th December 2016.
The Illuminated River International Design Competition was run in accordance with EU procurement guidelines and the Public Contracts Regulations 2015. The competition was advertised in the Official Journal of the European Union (OJEU) on behalf of the Illuminated River Foundation and was administered by Malcolm Reading Consultants.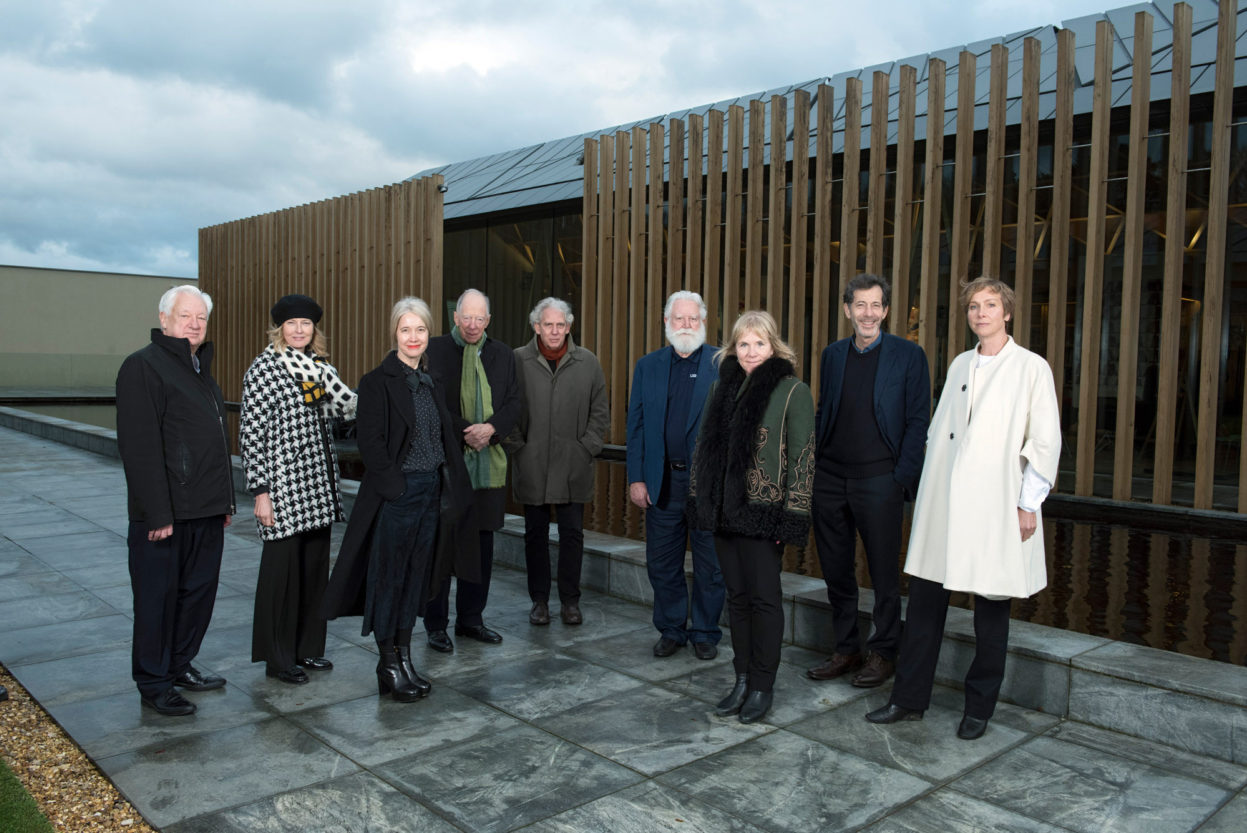 The Jury
Michael Craig-Martin, artist
Dame Julia Peyton-Jones, Director, Serpentine Galleries 1991-2016
Justine Simons, Deputy Mayor for Culture and Creative Industries, City Hall
Lord Rothschild OM GBE, Chairman, RIT Capital Partners plc, Chairman, Rothschild Foundation
Professor Ricky Burdett, Professor of Urban Studies and Director, LSE Cities and the Urban Age Programme
James Turrell, artist (Honorary Jury Member)
Hannah Rothschild, Chair, Illuminated River Foundation
Ralph Rugoff, Director, Hayward Gallery
Lucy Musgrave, Director, Publica
Malcolm Reading, architect and competition director (Professional Chair)
The Supporting Panel
The Jury were assisted in their decision making process by a report prepared by a supporting panel of experts and stakeholders.

Dr Piers Barnes, Research Associate, Department of Physics, Imperial College London
Jennifer Blake, Project Manager, Network Rail
Fabia Bromovsky, Trustee, The Illuminated River Foundation
Professor Ricky Burdett, Professor of Urban Studies, LSE
David English, Historic Places Advisor, Historic England
Nick Evans, Deputy Harbour Master Upper, Port of London Authority
Andy Foster, Service Manager, Bridges & Structures, Westminster City Council
John Gill, Infrastructure Services Director, Network Rail
Mark Major, Principal, Speirs+Major lighting designers
Paul Monaghan, Assistant Director, Engineering, City of London Corporation
Gary Noble, Chief Engineer, Royal Borough of Kensington & Chelsea
Matthew Thomas, Principal Policy & Programmes Officer, Environment, Greater London Authority
Adrian Westbury, Cost Consultant, Ridge
Susannah Wilks, Director, Cross River Partnership
The Shortlist
To learn more about the Illuminated River project sign up to receive updates.