Illuminated River legacy: Inclusivity
Illuminated River is an inclusive artwork for all, designed to be experienced in situ and virtually through sound and vision. In 2019, the engagement programme associated with the artwork on London, Cannon Street, Southwark and Millennium Bridges received UNESCO patronage for reconnecting people with the Thames and celebrating historic bridges. In particular, the public engagement was noted by UNESCO for fostering creativity and learning, protecting and promoting the heritage of London's river, and promoting a sustainable city through innovation.
In sound
For people with sight loss, Illuminated River is accessible through an audio-described tour created in collaboration with VocalEyes. The free to access and download tracks evoke the artwork across each of the nine bridges in spoken descriptions, historical background and musical interpretations from emerging composers at the Guildhall School of Music and Drama.
The new music inspired by Villareal's artwork is the result of an exciting cultural partnership with the Guildhall School. More than 30 original scores were commissioned by Illuminated River to celebrate the nine bridges in a range of musical genres.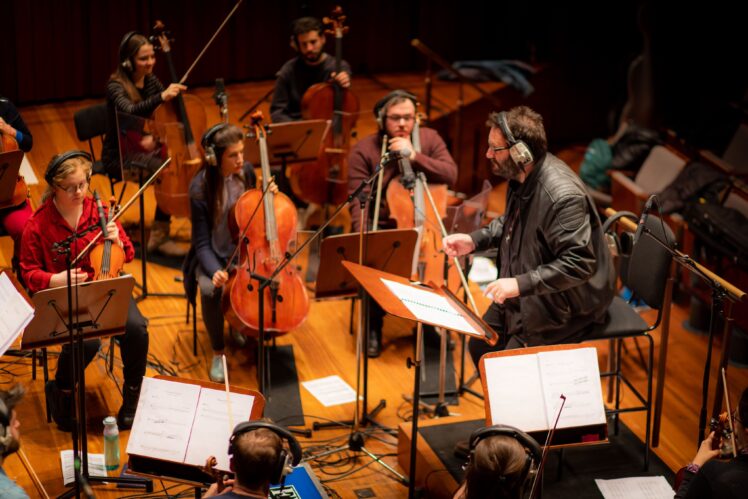 Online
The world's longest public artwork can also be experienced digitally in an online exhibition from Google Arts and Culture. The online platform has been digitising the world's most treasured artefacts and monuments for the past decade, widening access to the collections of over 2,000 leading museums, heritage organisations and archives.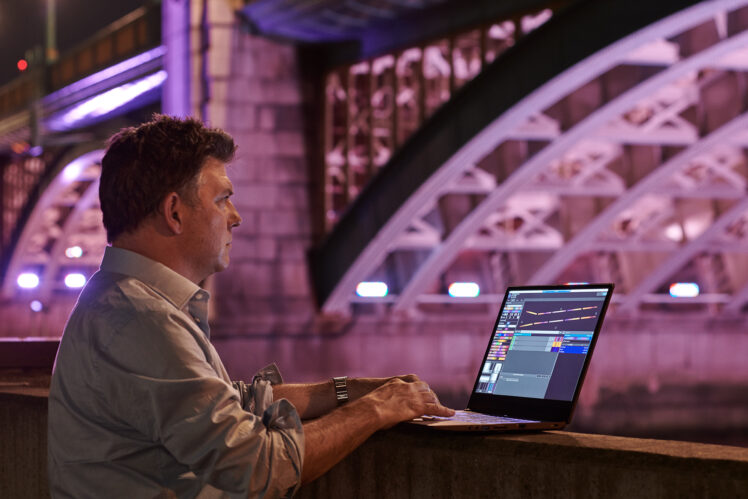 In situ
Further options and resources for discovering Illuminated River include self-guided walks, the GoJauntly app, kids and fact packs, and an art trail. You can explore the free downloadable resources here.
Encouraging diverse groups, including local families and young people, to spend time enjoying the Thames, its bridges and riverside areas is a key driver of Illuminated River. A 2019 survey commissioned by Illuminated River with City Cruises found that one in 10 children in central London had never seen the central London stretch of the Thames, while 52% of respondents hadn't visited the Thames in more than a year.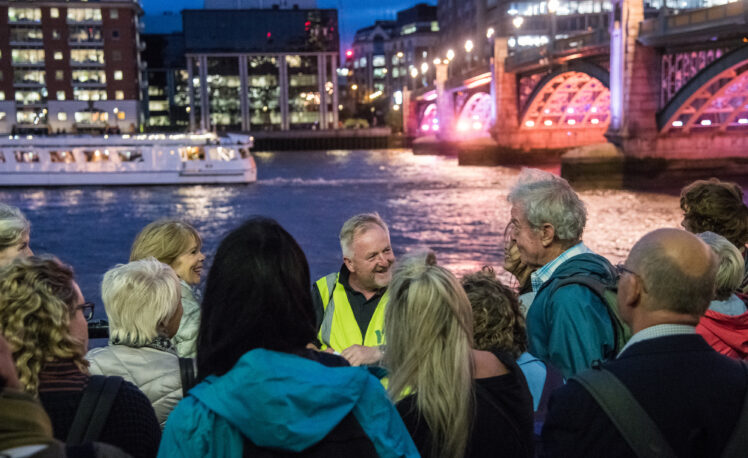 In response, the Illuminated River Foundation set up a Community Fund to deliver local projects and events in partnership with organisations such as Coin Street Community Builders, Emergency Exit Arts and Living Bankside. As well as history walks for all ages, free activities included lantern-making workshops inspired by the bridges, with local primary schools, families and community groups participating in a glowing processionary walk along the riverside.
Throughout lockdowns, free art classes inspired by the artwork continued online, supporting local young people and the over 60s and encouraging engagement with the river. The Fund has also supported free walking tours for NHS workers, free and subsidised boat tours in partnership with Thames Clippers and Zoological Society London, events for the annual Totally Thames festival and Bridges on Film, an open access online history resource created in collaboration with the British Film Institute (BFI).