A bridge to a new industry
Guest post by Annabel Ashwick, the Signify Illuminated River Project Apprentice
The Illuminated River project is transforming the capital at night – and I get to be a part of that! All in a day-in-the-life of the Signify Illuminated River Project apprenticeship.
This apprenticeship is the first of its kind. At the moment, there is scant opportunity for young people like me to study lighting design at college and undergraduate level, and my apprenticeship is the first to offer on the job learning that is specifically linked to a major lighting project. I have the unique opportunity to focus on a single project, seeing it through from the design phase to the installation and the commissioning process.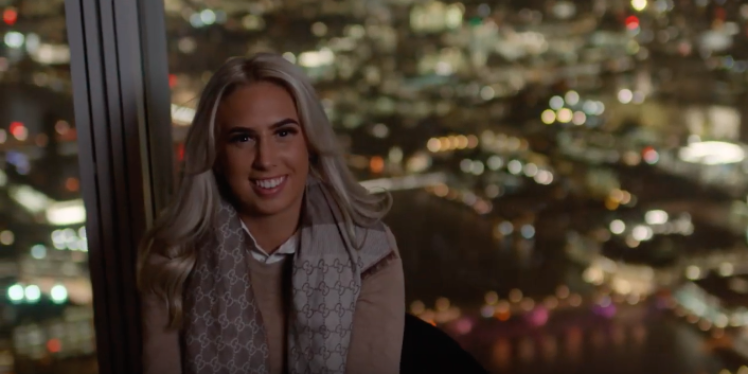 Prior to my apprenticeship, I was a student at Reigate College in Surrey where I studied product design, engineering and travel & tourism. An intriguing fact most people don't know about me, is that I was a competitive figure skater for twelve years from the age of seven. I competed at a national level, proudly representing Guildford.
When I started this apprenticeship, I didn't really know what to expect. All I knew was that I wanted to do something that combined design and engineering and that Signify was going give me the opportunity to do that.
I didn't know the first thing about lighting – no more than anyone else – and to be honest, I took it for granted. But having only been exposed for a short time to amazing projects like Illuminated River, you see just how transformative lighting is. You witness the inner workings, the different solutions and realise how intelligent lighting and technology can be.
What an amazing experience. I've honestly been blown away by it all.
Now I can't go anywhere without looking up to see what type of lighting system has been installed. How is it connected? Is that what I would have done? Have I seen it done better somewhere else? That's the engineer in me – you're constantly looking at the everyday infrastructure you see around you and asking, "how can we make this better?" or "how can we solve that technical challenge?"
My Apprenticeship
It's a real privilege to be part of this scheme – I get to work in an industry I'm fascinated by and alongside some of the brightest minds and leaders in that field.
I split my time between studying towards a Level 4 qualification in Electrical Engineering at the Farnborough College of Technology and working on the Illuminated River project, which combines my interests in design, engineering and lighting. The scheme gives me hands-on experience of the industry and provides the platform to learn valuable workplace skills. It's also given me a lot of confidence. The team at Signify have been so supportive and they really work hard to give you the opportunities to show what you can do. I have mastered new skills such as converting 2D CAD (computer-aided design) drawings into 3D models.
The Signify Illuminated River Project Apprenticeship is my first proper job – and it does really feel like a proper job. Even though it's called an apprenticeship, I have a salary and benefits like pension contributions and annual bonuses – you feel like a real grown-up, but also that the company takes you seriously and values your contribution.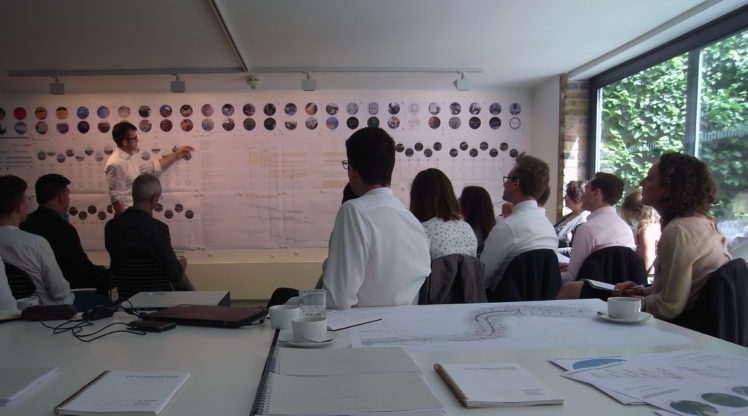 Working with the Illuminated River Foundation
I really enjoy getting to shadow the Illuminated River project team. When I'm at the design meetings in London, I am able to speak to the lighting designers, engineers and architects, and it's so interesting to learn what role they each play in the project. It's like being part of a giant jigsaw puzzle where everybody has a piece and we're trying to fit them altogether. Not only am I learning about the lighting design, but I am helping with some of the engineering elements, understanding how the luminaires are mounted and secured to the sides of the bridges. The Illuminated River Foundation team are so passionate about what they do and have been really enthusiastic about getting me involved. They've helped me to comprehend the bigger picture of what they are trying to achieve.
Getting the chance to work on the Illuminated River project was one of the main reasons I applied for the Signify Illuminated River apprenticeship. I still remember my first site visit like it was yesterday. I went to see all of the bridges, just as the sun was beginning go down and it was amazing to see how the bridges lit up at sunset. All the colours were so warm and soothing, it really brought all the bridges to life. Pictures don't do it justice – you've got to see it with your own eyes to truly appreciate it. Before I joined this project, I had only seen it on TV. It's not until you're standing in front of the bridges that you experience the mesmerising effect of the artwork. Every bridge is unique and the effect the luminaires have on each one is different. It has given me a new perspective of London at night and I'm really looking forward to the next phase of the project.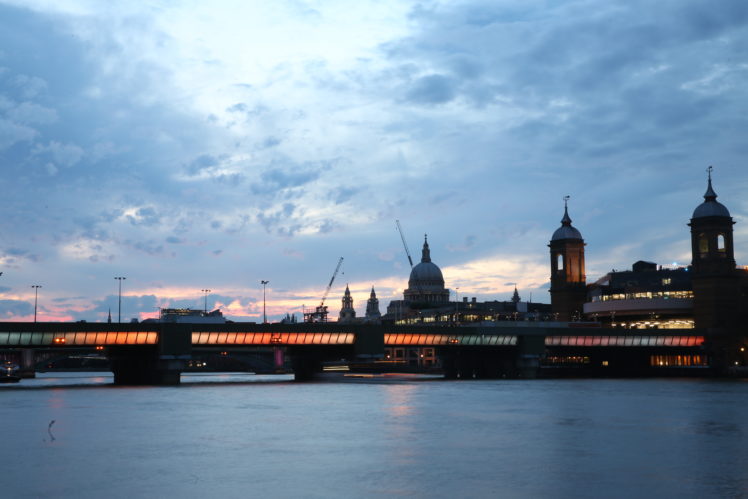 What next?
Illuminated River is a great example of what happens when you combine lighting and art and it's brilliant to have projects like this happening in the capital. Apart from making the city more aesthetically pleasing, luminaires help make iconic landmarks stand out at night. For those of us in the industry, it's an exciting time to be at work.
The apprenticeship has opened a whole world of possibilities for me and I'm thrilled by the prospect of working on more projects like Illuminated River as my career develops.