Illumination and impact: measuring social impact via the Signify App
Using the power of data to understand how the Illuminated River project is attracting and engaging visitors
Lighting landmarks in public spaces has an emotional impact on people. Whether the intention is to create public art or to use it as a means of visual identity, lit landmarks look fantastic and help build a sense of community and pride, enhancing the well-being of the people living and visiting the area. However, it's not easy to quantify this social impact.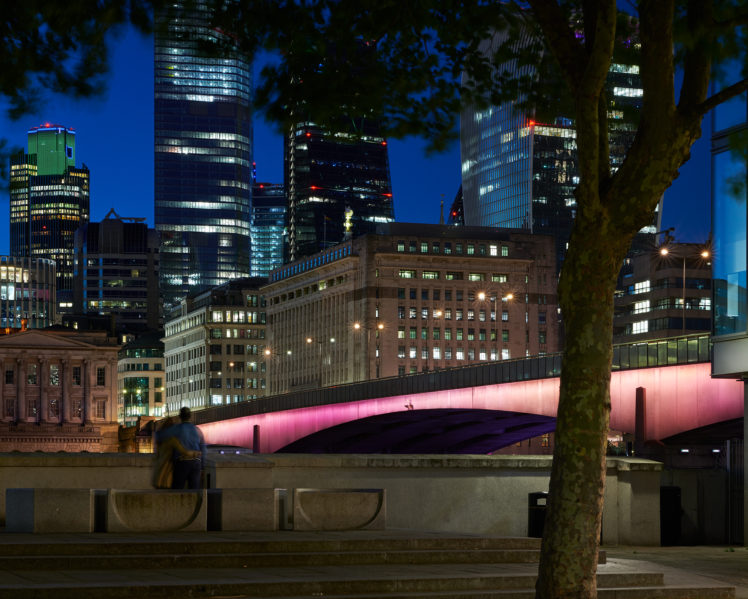 What role does data play?
Having launched phase one of the project in July 2019, the IRF wanted to understand the impact this project was having on the people who lived in the area and the tourists who were visiting, and what their appreciation was of the new bridge lighting as a form of art.
Social listening via the Social impact app allows us to capture how people respond to the artwork and provides valuable insight. By linking how people interact with the artwork with changes in perception, attitudes and behaviours, we can show how the artwork benefits wellbeing, encourages civic pride and, in turn, learn from their interactions
- Pak Ling Wan, Illuminated River Foundation
What is the Interact Landmark's Social impact app?
Interact Landmark's Social impact app trawls websites and listens for relevant, site-specific and publicly available information. It then collects, aggregates and displays real-time information using different data views on the dashboard to provide meaningful insights. The app collates a vast amount of real-time data from over 100 million sources, including social media channels like Twitter and Instagram and other public internet sources like news sites and blogs.
Traditionally, impact assessment has been done using online searches or questionnaires, which can be laborious and provides a limited snapshot, offering insights that quickly become outdated. In comparison, the Social impact app provides continuous, real-time monitoring and analytics, and provides both current and historic trends to measure the social impact.
What's the technology behind it?

Dashboards are configured by Signify specialists using information collected through an onboarding process, where project details, user requirements and objectives are collected. The configuration consists of setting up queries to collect data specific and relevant to the lighting project and filter results by specific keywords, and filter out undesirable (for example, expletive comments) or irrelevant posts.
The dashboard displays the following data analytics, making it simple for any user to glean key insights and propose actions to adapt the lighting installation to improve visitor experience. The analytics displayed include:
'Volume' provides insights into the number of mentions with any emerging trends automatically detected using AI (artificial intelligence)
'Topics' reveal dominant and trending topics using text mining of mentions
'Authors' show the demographics of people posting and highlight prominent influencers who have amplified the message or are expressing impactful opinions
'Coverage' reveals the geographical regions and online platforms the users are engaging from
'Sentiment' is classified as positive, neutral or negative, giving insights into the underlying nature of user engagement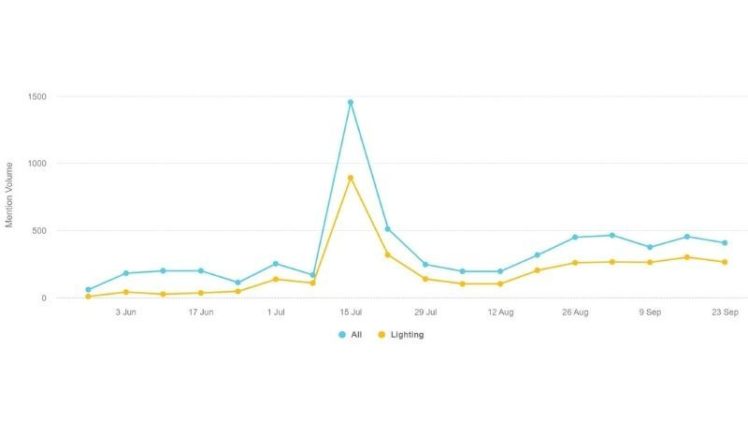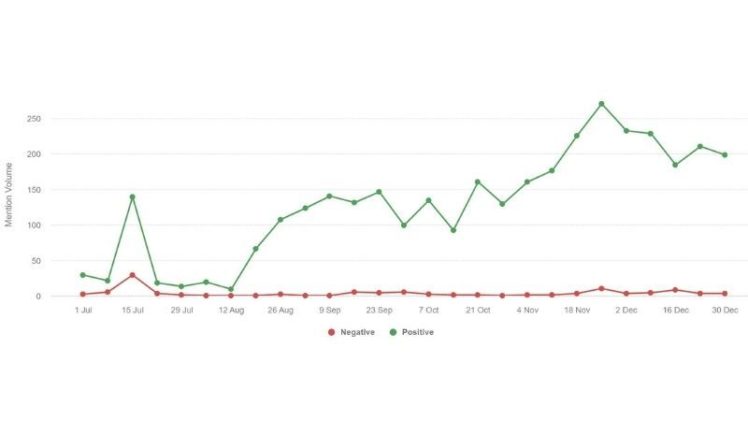 Who are users of the Social impact app?
Users of the Social impact app vary from city officials, tourist bureaus, to PR and marketing firms – anyone involved in understanding the impact their landmark lighting has on people in their city. For the iconic Illuminated River project, the two active users are the Illuminated River Foundation and Caro Communications.
"At Caro Communications we have used the Social impact app to gather advanced insights into the impact of Illuminated River in real time and across the globe. It has played a crucial part in being able to quantify reactions to the Illuminated River artwork, allowing the team to engage more actively with online audiences."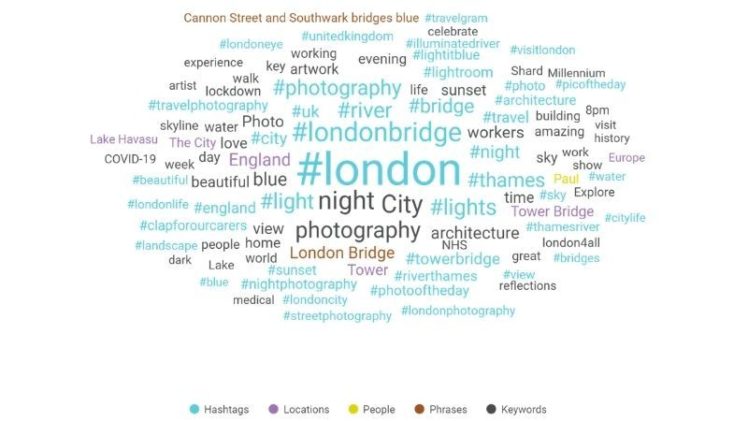 The app has also allowed us to see the far-reaching nature of the artwork and identify relevant trends, conversations and news stories. In April 2020, monuments across the UK and America, including the Illuminated River bridges, were lit blue to honour healthcare workers during the COVID-19 pandemic. Using topic mining and monitoring mentions on the Social Impact app, we were able to see that Old London Bridge in Lake Havasu, Arizona had also turned blue and thus engage and support their local community as well as Londoners.
- Catrin Podgorski, Caro Communications.
You can learn more about the Social impact app here.
This blog was originally published on the Signify website.
Words: Ashish Pandharipande (Research & Development Engineer, Signify); and James Anderson (Sub Segment Manager for Bridges, Monuments and Facades, Signify).