The Illuminated River artwork is now complete!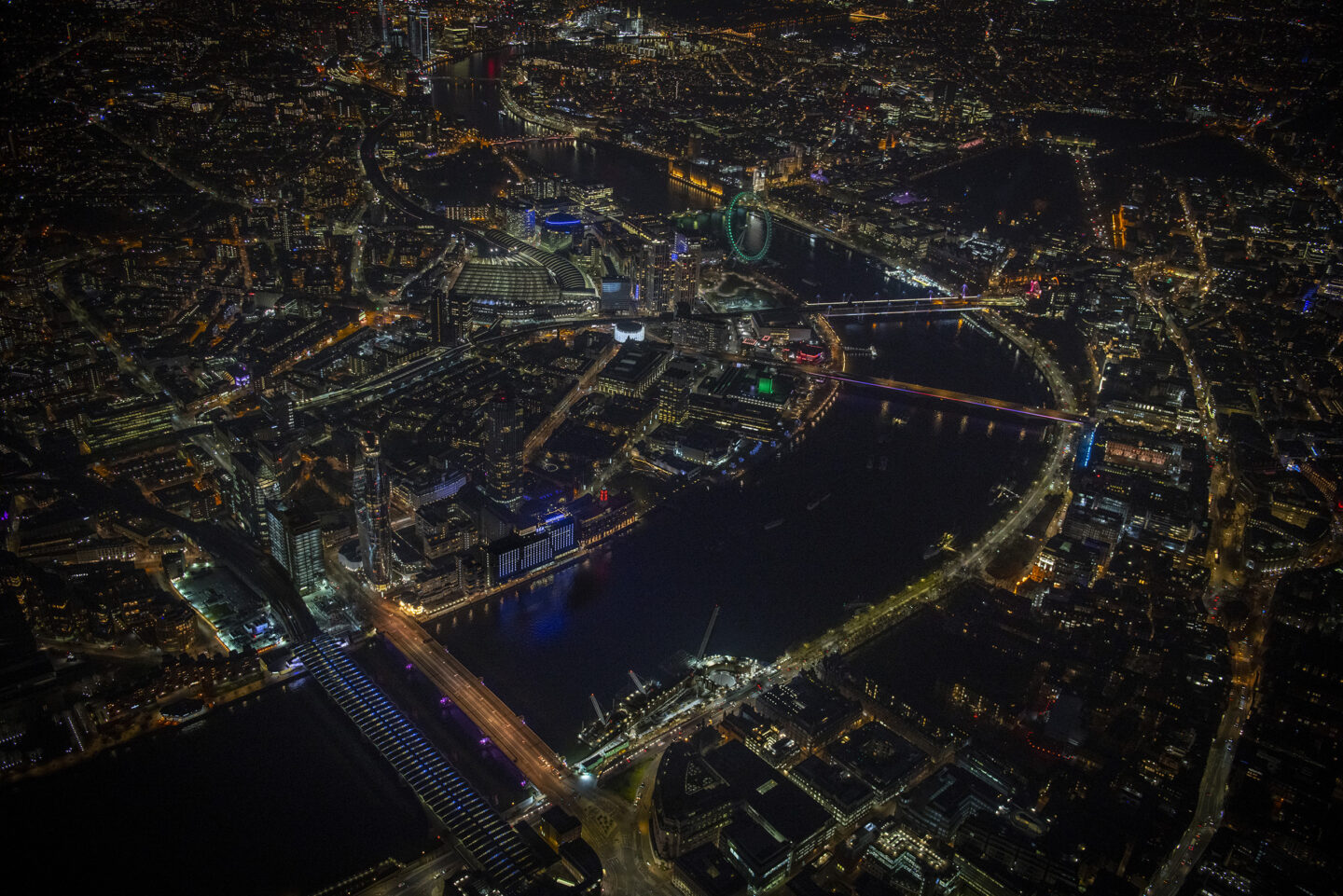 With the lighting of five more Thames bridges, the Illuminated River artwork spans from London to Lambeth bridges and is now the longest public art commission in the world, at 3.2 miles in length.
Upon the unveiling of the artwork on Blackfriars Road, Waterloo, Golden Jubilee, Westminster and Lambeth bridges on Tuesday 13th April, Hannah Rothschild, originator of the idea of lighting the bridges and Trustee of the Illuminated River Foundation, said:
"We are proud that this monumental project promotes London as a creative and innovative city on a global stage. We wanted to celebrate the important role that London's bridges continue to play as part of the capital's identity, linking the whole city together.
The Illuminated River artwork has transformed the river at night, offering Londoners and visitors alike the opportunity to appreciate each site-specific illumination while enjoying one of the most ambitious public art commissions in the world."
Pressing on throughout the pandemic to complete on time, the project is the result of the most detailed and extensive pan-London planning processes the capital has ever seen without an Act of Parliament.
We would like to offer a heartfelt thank you to our project funders: the Arcadia Fund – a charitable fund of Lisbet Rausing and Peter Baldwin; the Blavatnik Family Foundation; the Reuben Foundation; and the Rothschild Foundation.
To celebrate the launch of the final phase, composers from the Guildhall School of Music & Drama's Electronic & Produced Music Department perform original scores inspired by different bridges of the Illuminated River artwork. Thank you to Woods Quay for facilitating the filming.
From sweeping orchestral scores to minimalist electronic pieces, Illuminated River commissioned the new bridges music to mark the illumination of the first four bridges in July 2019 and the final five bridges in April 2021. Learn more about our collaboration with the Guildhall School here.
Discover Illuminated River
You can download a self-guided walking route, audio guide, kids pack and other resources here for enjoying the Illuminated River artwork in a socially distanced manner, whilst covid restrictions are still in place.
Visit our What's On page to book a free walking tour of Illuminated River led by the City of London and Westminster Guides. These are carried out in maximum groups of six people, in line with government guidelines. Keep an eye out for boat tours, project talks, outdoor sketching, riverside yoga, photography competitions, music performances… and more. Follow us on Twitter and Instagram to receive updates.