View our new series of immersive online exhibitions on Google Arts
&

Culture
The Foundation has launched five new online exhibitions on a further five Thames bridges on Google Arts & Culture, featuring newly commissioned 360° photography along with exclusive video footage of the Illuminated River artworks. Growing the collection of Illuminated River exhibitions already published on the digital platform, the latest additions, curated by the Foundation, showcase Blackfriars, Waterloo, Golden Jubilee Footbridges, Westminster and Lambeth bridges, which were illuminated in Spring 2021.
The completed digital display now includes US artist Leo Villareal's subtly moving sequences of LED lights on all nine Illuminated River bridges - from London to Lambeth - enabling millions of people across the globe to view the artwork remotely.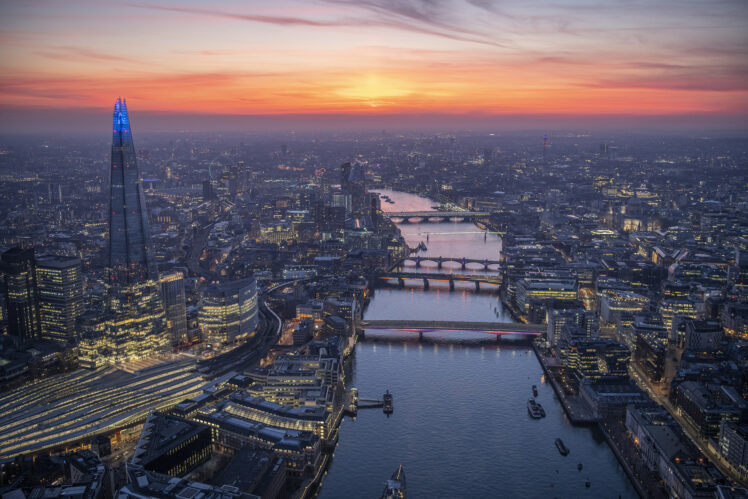 Click here to view the full set of Illuminated River exhibitions on Google Arts & Culture
Illuminated River is the only night-time public artwork in the UK to have partnered with Google Arts & Culture. The online platform has been digitising the world's most treasured artefacts and monuments for almost a decade; widening access to the collections of over 2,000 leading museums, heritage organisations and archives.
The Foundation first partnered with Google Arts & Culture in February 2020 to present a series of online exhibitions spotlighting London, Cannon Street, Southwark and Millennium bridges – which were unveiled in July 2019. These include behind-the-scenes interviews with US artist Leo Villareal as well as audio-descriptions of the artworks developed for partially sighted and blind people, produced by VocalEyes charity. Meanwhile the exhibition: 'Creating a better lighting environment for the Thames' emphasizes the environmental considerations behind the installation of LEDs. These online exhibitions have remained accessible throughout the pandemic, providing a valuable educational resource for those unable to visit the Thames bridges in person.
The five new chapters added to the platform highlight the rich history and heritage of Blackfriars, Waterloo, Golden Jubilee Footbridges, Westminster and Lambeth bridges, demonstrating how Leo Villareal's artistic vision respects and reveals each bridge's distinctive architectural character. Specially commissioned films capture the gentle washes of light activating each of these Thames landmarks. The footage has been paired with original scores inspired by a specific Illuminated River bridge, written and produced by rising young composers from the Guildhall School of Music & Drama – a direct result of the Foundation's musical collaboration with the School's Electronic & Produced Music Department. Panoramic 360° photography of each bridge moreover offers an immersive viewing experience, which can also be discovered online via Google Street View.