Collaboration with VocalEyes: audio descriptions for the Illuminated River bridges
Illuminated River have teamed up with VocalEyes, who support blind and partially sighted people to access 'visual' experiences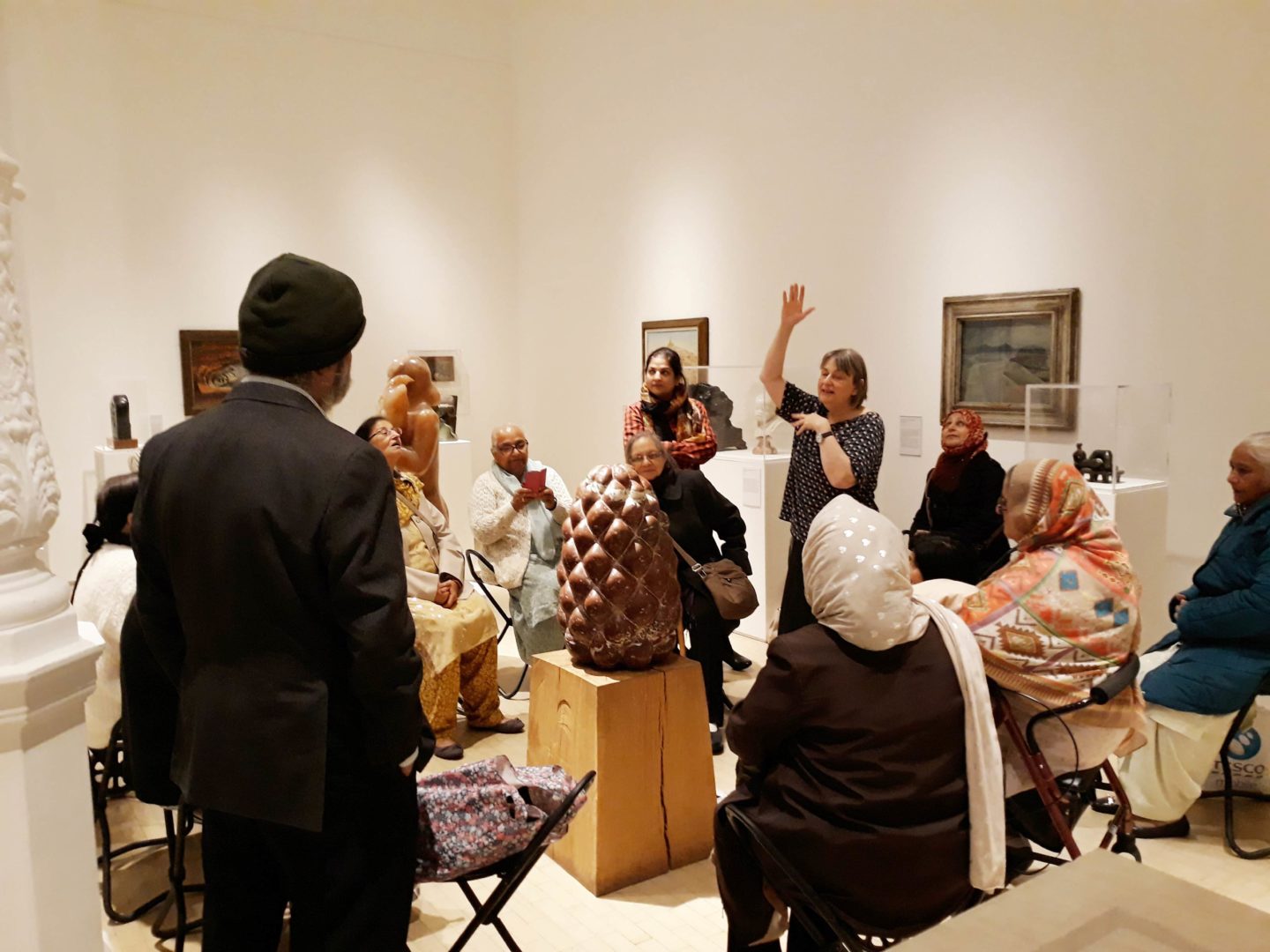 I'm Anna Fineman and I'm the Museums, Galleries and Heritage Programme Manager for VocalEyes. We believe blind and partially sighted people should have equality of opportunity to experience and enjoy arts and heritage, and work with venues across the UK to improve accessibility for their visitors.
We interpret our remit of arts and culture broadly and collaborate with sites of all sizes and set-ups. As a snapshot, last year saw us working with Glasgow Women's Library, a suite of royal residences, the British Museum and RSPB natural heritage reserves. Meanwhile our parallel Theatre Programme works on live performance from plays to circus, and even fireworks displays. The diversity is extremely stimulating and keeps the team on their toes. However, despite our wide-ranging experience, nothing quite like Illuminated River has come along before.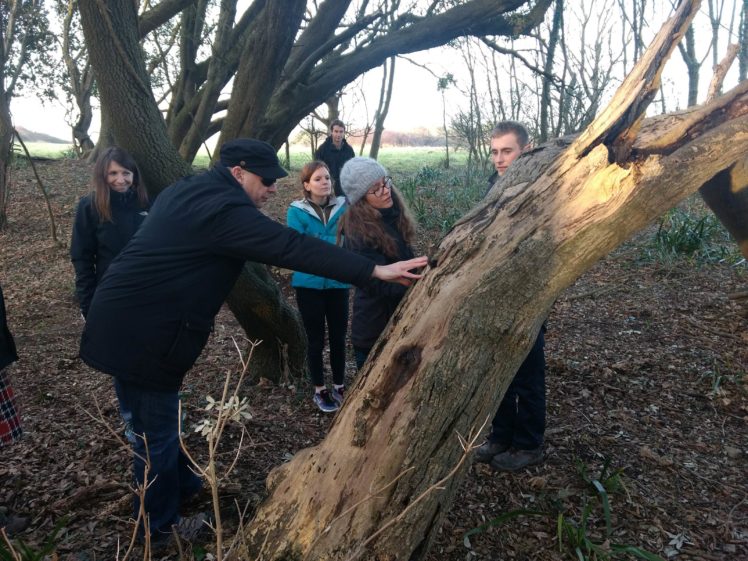 When the Illuminated River team first rang me about the project, I was immediately captivated. The potential presented by the various elements, and the intersections between them felt limitless and inspiring: public art; the river Thames and the natural environment; bridge architecture; contemporary, kinetic artworks; a promenade experience; the unique histories of London's bridges…I could go on. This is a project which will draw on VocalEyes' experience of working with contemporary art, outdoor environments, architecture, and transient encounters, yet bring them together in a brand-new way.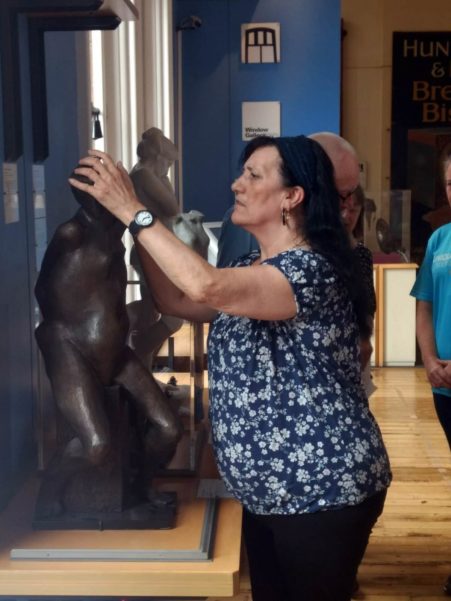 You may be wondering how VocalEyes support blind and partially sighted people to access 'visual' experiences. Sight loss is an extremely broad spectrum, and the impact and experience will be unique to the individual. The majority of blind and partially sighted people will have some degree of vision or light perception. Of those registered blind, only 4% will have no sight at all. Furthermore, museums and heritage sites are multisensory environments which can stimulate by different means; formally 'curated' or otherwise: handling objects, audio exhibits, scents, acoustics, temperature shifts, tactile opportunities, kinetic experiences - all combined with the social and intellectual opportunities cultural experiences afford.
Therefore, there is much museums, galleries and heritage sites can do to become more inclusive to visually impaired people, and we will work with each organisation in a bespoke way, to remove barriers to access and meet their visitors' needs. This may involve visual awareness training for venue staff providing them with the skills, knowledge and confidence to welcome, communicate with, and guide visitors with sight loss; creating tactile drawings with braille labelling for highlight exhibits; or consultancy on areas such as inclusive design, accessible technology and audience development. Most of our work is rooted in audio description, the principal means of bringing arts and heritage to life for blind and partially sighted people. It is the use of precise language structured in a logical way, to coherently describe an artwork or space. It can be delivered live as an audio-described tour, or as a recorded guide, for visitors to use independently. For Illuminated River we are delighted to have recorded audio descriptions for each of the artworks created by American light artist Leo Villareal and installed on nine central London bridges, from London to Lambeth.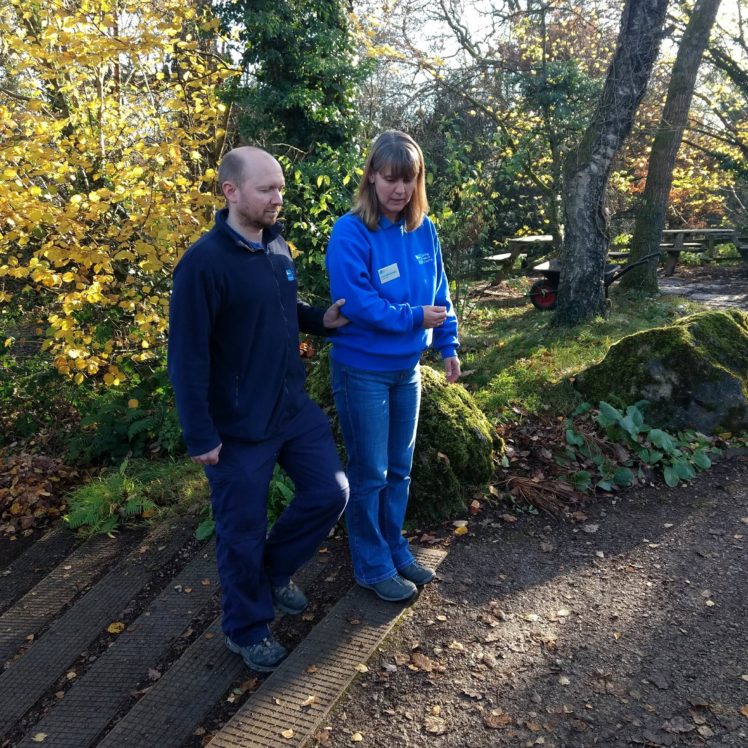 The sources to draw on when interpreting Illuminated River are extensive, as is the richness of this project – certainly a gift, in terms of possible creative avenues - but also a challenge when your premise is to be concise! We had the opportunity to meet with Leo Villareal while he was developing the digital sequencing of his installations by the riverbanks, and talked to him about his process and inspirations. Leo has a background in sculpture and technology, and has developed his own software to enable him to 'paint' with light. I think listeners will be interested to learn of these techniques behind the pieces. We also reference the engineering and designs associated with the bridges, and aim to convey an appreciation of Leo's sensitive response to the individual characteristics of each structure. We explore how the works appear, and change over time, observing how they relate to the surrounding environments, and in turn, how the ever-changing outdoor, public setting influences the works.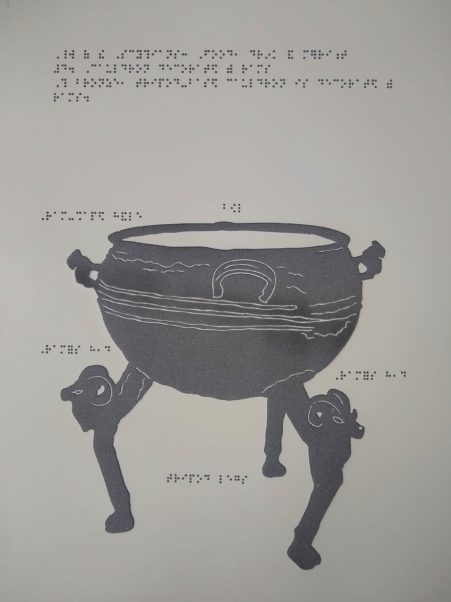 Our task was to distil this research and experience into succinct passages, interweaving descriptions of the artworks and bridges, with cultural, historical and social references, while evoking the atmosphere of each piece. We are thrilled to have gained permission to use new music by composers at Guildhall School of Music and Drama, created in response to the Illuminated River bridges and Leo's works. This really enriches our audio-descriptive tracks, when used in combination with the spoken word, creating a more absorbing listening experience.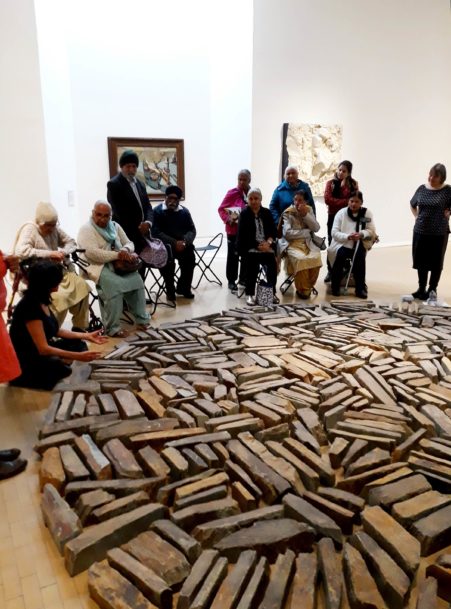 The completed recordings are available on both the Illuminated River and VocalEyes websites. The tracks for each bridge/artwork is separate, so you can easily listen to them in any order. They can, of course, be listened to anywhere, but also downloaded or streamed to your phone, to listen to as you experience the works in person – strolling along the Thames path, standing atop one of the bridges, on a boat, or from the comfort of a Bankside cafe. The audio descriptions are available for anyone who may find them useful – in particular we hope people with sight loss will be better able to experience and individually respond to these extraordinary installations.