Coin Street and Illuminated River help
15

young artists to create lockdown art

Guest posts from Geena Patel, Communications Coordinator of Coin Street and Eleanor Watson, Artist and Workshop Facilitator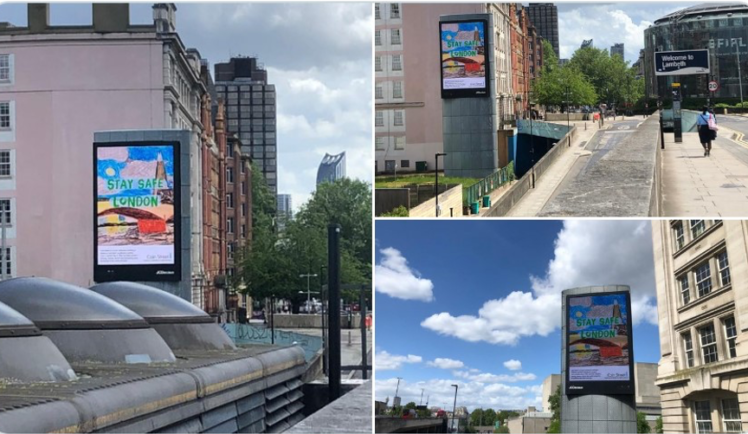 Bringing riverside communities together online
We are delighted to welcome Geena Patel, Communications Coordinator from Coin Street to tell us more about the important work of Coin Street and the Waterloo Festival for riverside communities and how Illuminated River has enabled Coin Street to continue working with young people during lockdown.
Walking along the riverside by Oxo Tower Wharf, it's hard to imagine that 35 years ago the area was bleak and unloved, with few shops and restaurants, a dying residential community and a weak local economy.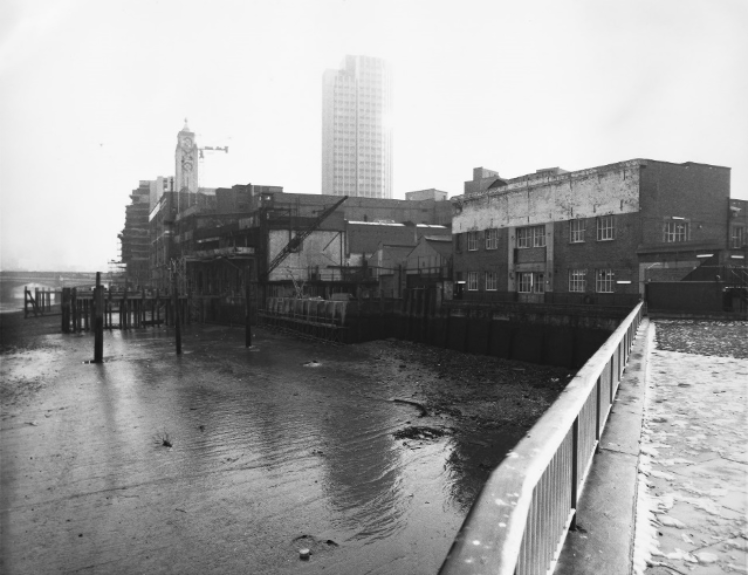 That all changed thanks to an extraordinary campaign by local residents, which led to Coin Street's purchase and redevelopment of a 13-acre site. Now our site is at the heart of a thriving neighbourhood with co-operative homes, parks and gardens, shops and design studios, galleries, restaurants, a family and children's centre, sports pitches, and a range of community programmes and activities. And where the riverside sits is one of London's most visited places, home to iconic attractions and venues like the London Eye, Southbank Centre, National Theatre, Tate Modern and Borough Market.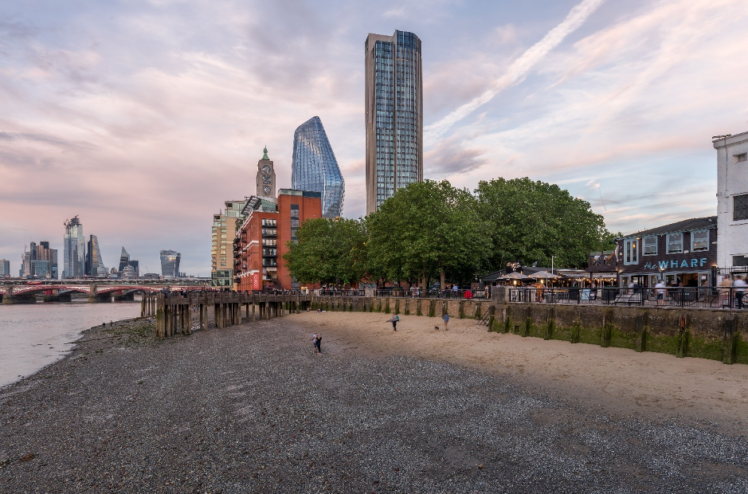 Coin Street are a social enterprise working in Waterloo and North Southwark in London. From a derelict site in 1984 we have created a thriving, diverse, vibrant and welcoming place for people to live, work and play. We provide the opportunities and spaces for people to lead their own change.
The theme of this year's Waterloo Festival, Transforming Communities, was a chance for Coin Street to continue to build an inspirational neighbourhood. We had planned some ambitious, interactive exhibitions and creative projects for locals to enjoy as part of this year's Waterloo Festival. These have now been offered at home online during the months of May and June as the Waterloo Festival has gone virtual! Now celebrating its tenth anniversary, the festival has managed to bring the community of Waterloo together despite this difficult period and ensure that local residents can access creative pursuits during the lockdown.
As part of the festivities, we teamed up with Illuminated River to bring virtual art classes to children in the local community. Coin Street were funded by Illuminated River Foundation's Community Fund to develop and deliver art workshops for young people aged 9+. The Waterloo Festival offered a weekly platform from which to showcase and share the work more widely. This project provided virtual art classes for 15 young artists in our community. Each week the children were asked to paint a different Illuminated River bridge, using a range of art mediums and styles and learning about influential artists such as Van Gogh and Picasso. Their final pieces were so fantastic that we featured them on our local billboard right next to Waterloo Bridge!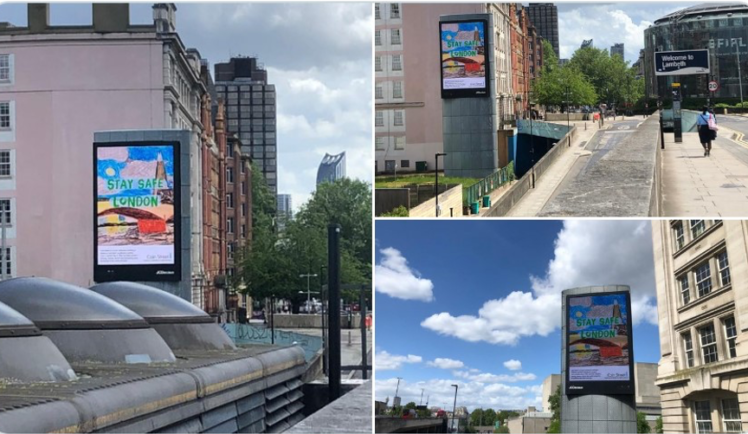 Here's what one of our young artists, Miriam, had to say about the project:


"I really liked doing the project, I found it helped to clear my mind and it relaxed me! I would definitely do it again. I liked using the acrylics and my favourite bridge was Waterloo."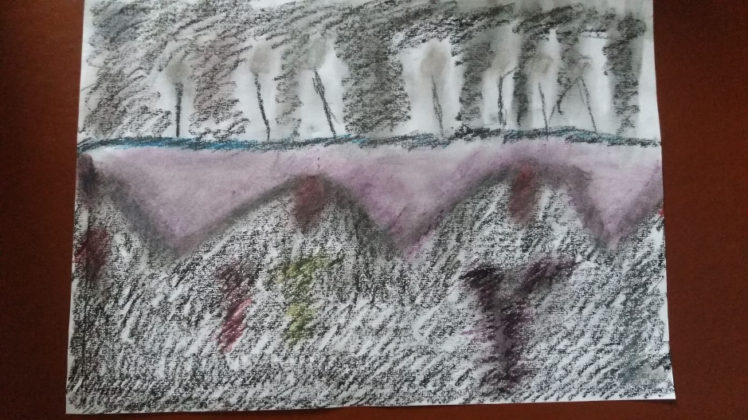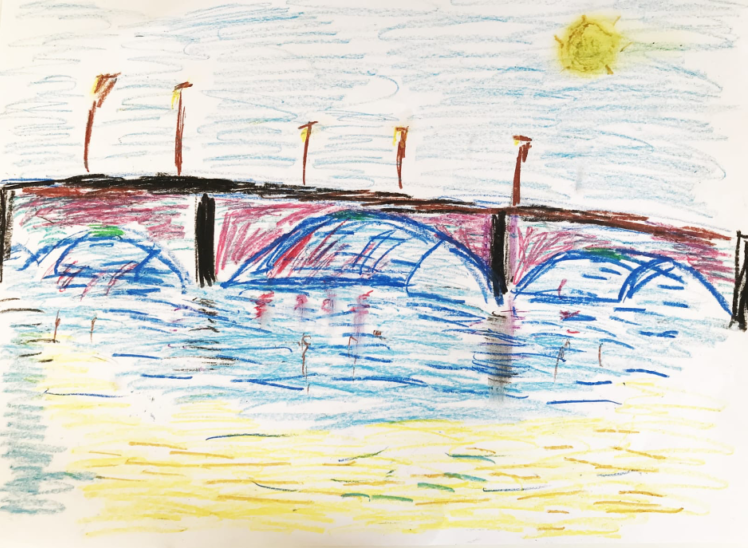 Our very own Tom Keller (Board-member) and Natalie Bell (Head of Youth and Community Programmes) were featured on Waterloo Festival's podcast series. Tom and Natalie joined Abigail Tripp, part of Flux Soup, for the podcast series 'Festivalcast' to take a trip down memory lane and discuss all things Coin Street. They shed light on the history of the Waterloo area, how much it has changed over the last few decades and how their own stories have been shaped by this vibrant and dynamic neighbourhood.
We also exhibited art from our Over 50s Art Group by taking over Waterloo Festival's Instagram page. Our Over 50s Art Group had originally planned an ambitious art-installation in the Churchyard of St John's but they are now presenting their work through a series of blogs casting a spotlight on their personal artistic influences and what they have been creating during lockdown. So far the featured artists have included Katerina Jugati and Lily Bakratsa.
We are so proud of how quickly everyone has adapted to the process of 'going virtual' this year. From our young artists painting the iconic Illuminated River bridges of our beloved river Thames to the over-50s exhibiting all of their fabulous artwork online, the Waterloo Festival has itself become a testament to the dynamism, durability and dutifulness of our tight-knit community.
Escapism through an A3 sheet of paper
Artist Eleanor Watson facilitated the Illuminated River x Coin Street online art workshops for children. During these virtual community art sessions, the children turned their artworks into concertina art books and graphic novels that tell whimsical stories about crossing the Illuminated River bridges.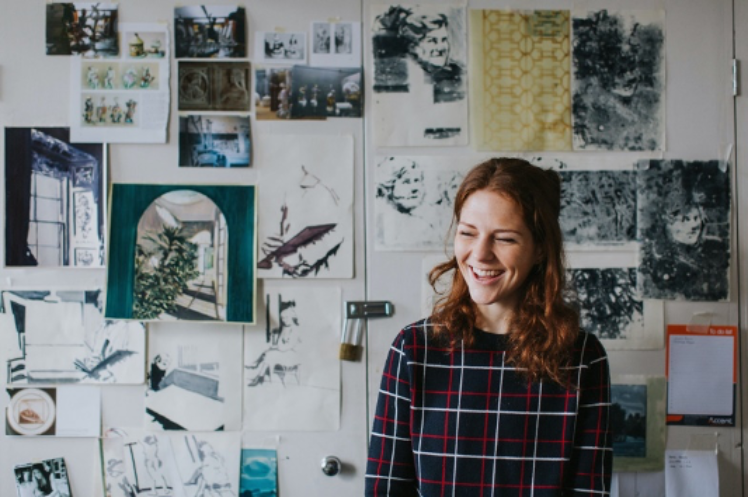 Eleanor found teaching the children during lockdown an immensely rewarding experience. Here she explains why the classes had such an impact on local children and herself.
The Illuminated River art classes have been one of the highlights of lockdown for me. The young artists were such a pleasure to spend virtual time with on Friday afternoons and it was a joy to see the playful and innovative creations they designed each week.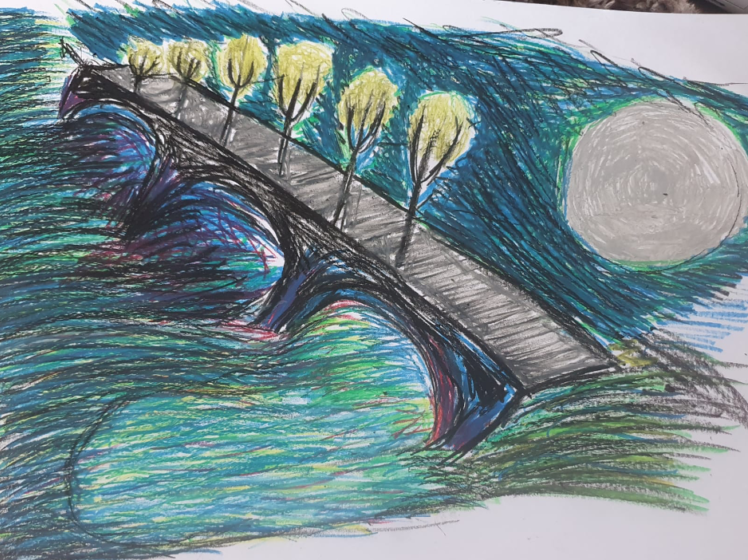 We worked from photographs of the bridges illuminated at night as well as from Google Satellite View and most importantly in a time of lock down - our imagination. Working with a variety of mediums - acrylics, oil pastels, pencils and felt tips -we developed a broader language of mark-making and combined them to create experimental drawings and paintings.
We wove our way through modern art history over the course of six weeks by referencing different artists and movements each session. From Monet's depictions of the Thames to the saturated colours of Fauvism; the layered perspectives of Cubism; the experience of landscape through British Abstraction; the visual narratives of graphic novels and artist books; and the contemporary approaches of British artists.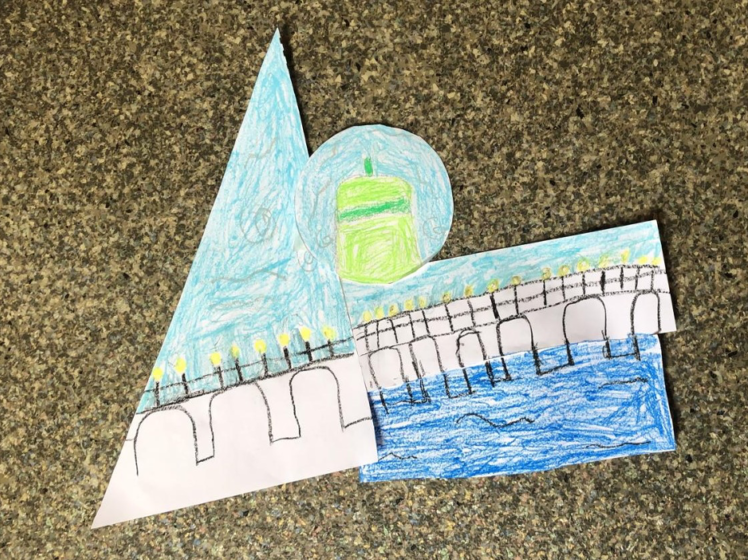 Online teaching is not without its challenges, but I had very patient and focused students and great support from the Coin Street team.
I strongly believe in the value of art and design education and it is invaluable during this time when our worlds have suddenly come under serious constraint. Being able to escape through an A3 sheet of paper is a wonderful skill.
Beyond escapism, producing art develops key skills in decision-making, analysing content and finding ways of expressing feelings and thoughts that are difficult to put into words.
Thank you Coin Street, Illuminated River and all the participating artists for an unforgettable experience.