Wellbeing — Illuminated River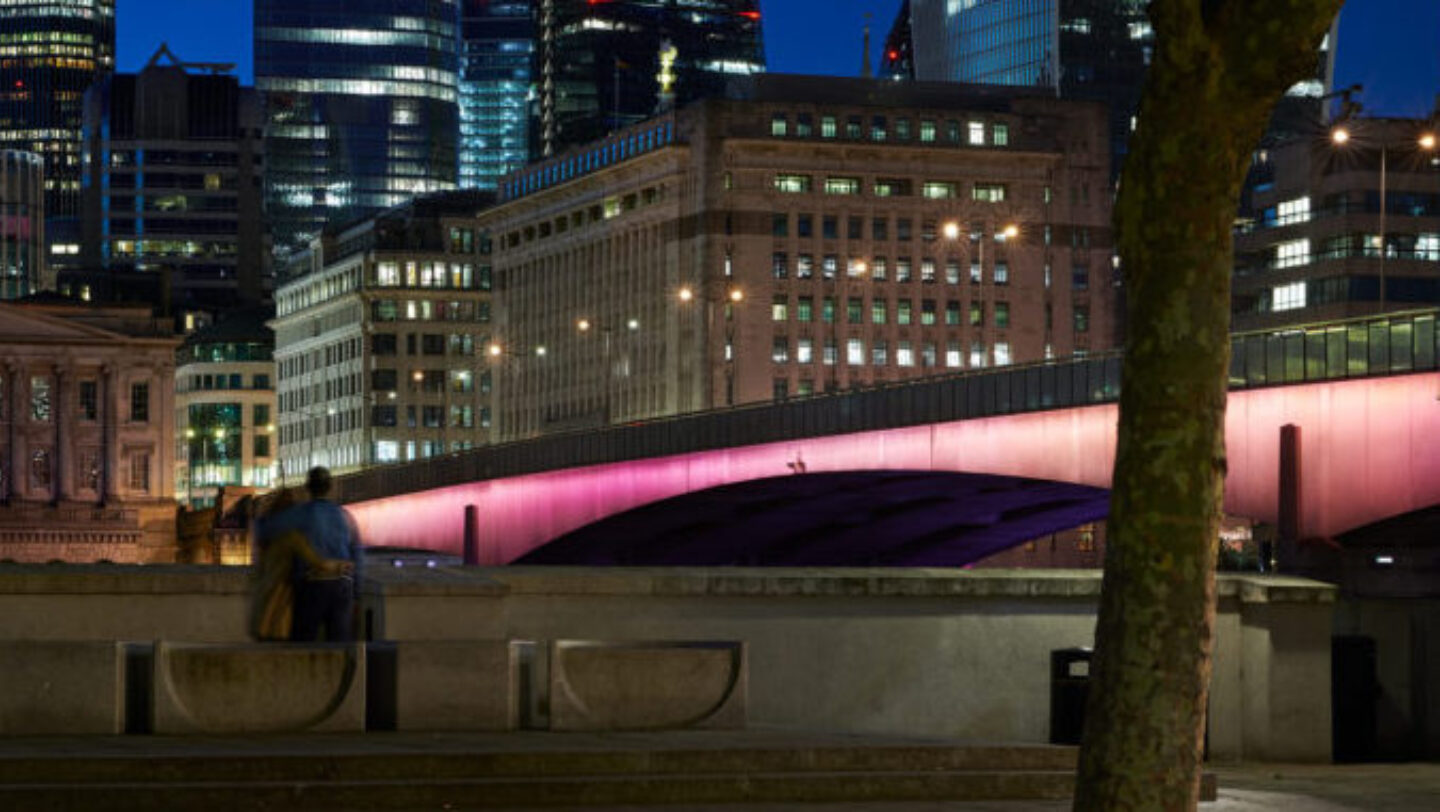 Spanning nine of the central London Thames bridges, from London Bridge in the east to Lambeth Bridge in the west, Illuminated River is a unique public art project that contributes to the wellbeing benefits of walking and time spent outdoors with those of participation in art and culture.
Whether you simply want to take a break and view our virtual exhibitions or go for a walk to see the bridges, Illuminated River hopes to lead to better physical and mental health.
Even with government restrictions in place, visiting the artwork can offer a valuable moment of calm, respite or joy as a part of any evening exercise regime.
To go on, or prescribe an Illuminated River walk, please download our free self-guided walking route map here and listen to our free audio guide here.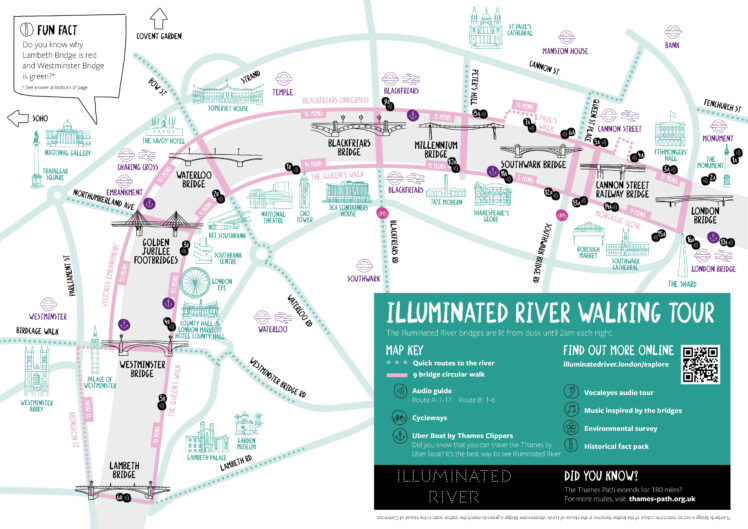 Other resources
If you are unable to get down to the Thames, explore the project from home using these resources

· View our virtual 360 Google Arts and Culture tour of the first four bridges here.
· Watch short films of the first four Illuminated River bridges accompanied by music from Guildhall School of Music & Drama students here.
· Download and colour in our illustrations of the bridges here.


Did you know…
Social prescribing can: reduce patient GP appointments by 33%; improve patient well-being scores by 77%; and reduce health inequalities.
Socially prescribing arts and culture can reduce levels of depression by 73% in adults and increase self-respect, self-worth, and self-esteem in adults with mental health conditions.
*Data Sources: NHS England, Cambridgeshire & Peterborough Foundation for the Arts and Mental Health, and Arts on Prescription.