Illuminated River legacy: The Making Of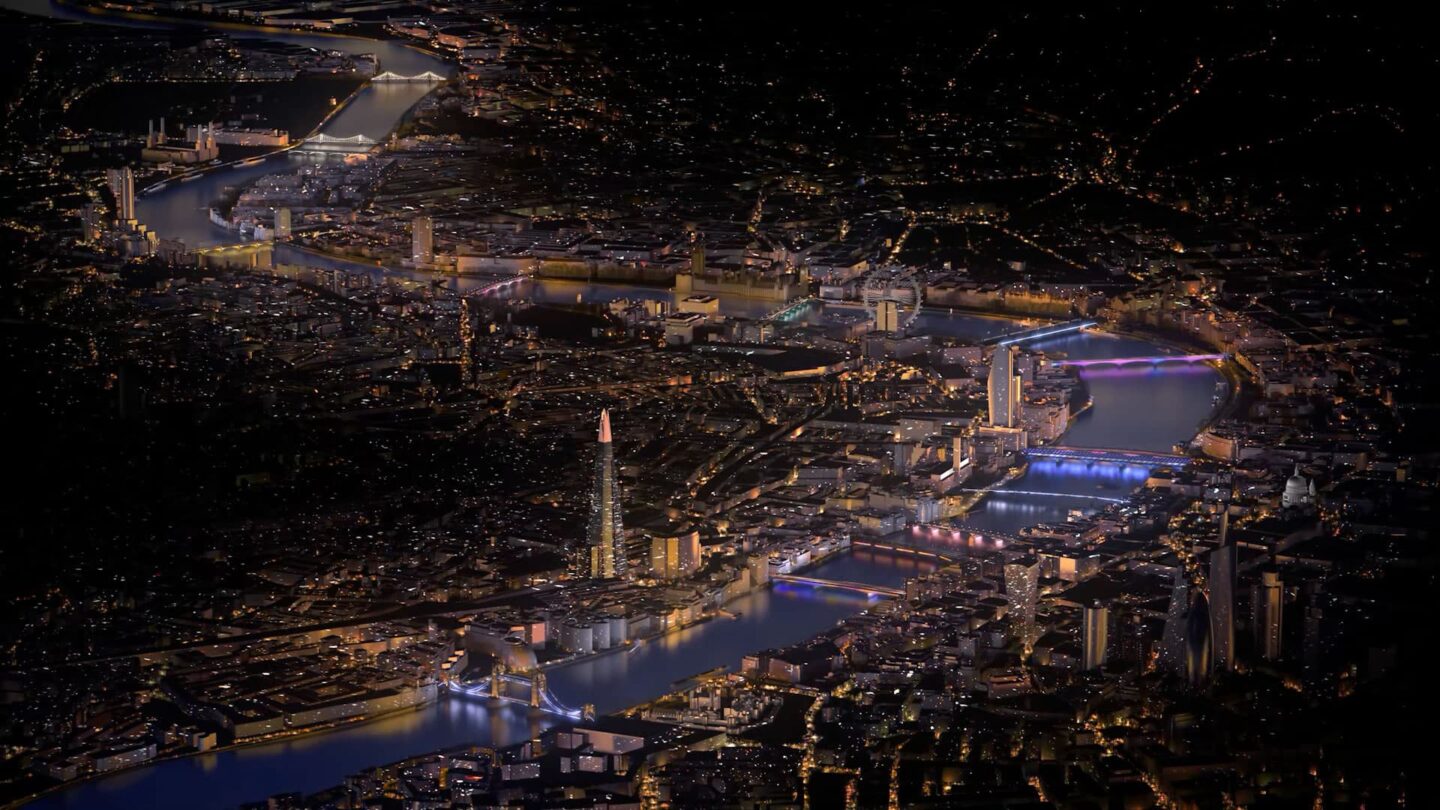 Unrivalled in ambition, Illuminated River was realised in an extraordinary feat of engineering and design in two phases.
The first bridges to be lit were London, Cannon Street, Southwark and Millennium Bridges in July 2019, joined by Blackfriars, Waterloo, Golden Jubilee, Westminster and Lambeth Bridges in April 2021.
Design competition
The journey to create the world's longest public artwork began in 2016 with an international design competition. More than 100 teams of artists and designers from across the world submitted ideas for projects celebrating the architectural, social and cultural landmarks of central London's Thames bridges. A shortlist of six schemes was chosen by a 10-strong expert panel including artists James Turrell and Michael Craig-Martin, with the designs showcased widely at a public exhibition in the Royal Festival Hall and online.
The winning vision
The winning concept from renowned American artist Leo Villareal working in collaboration with British architects Lifschutz Davidson Sandilands was selected in December 2016 by the jury supported by a technical advisory panel.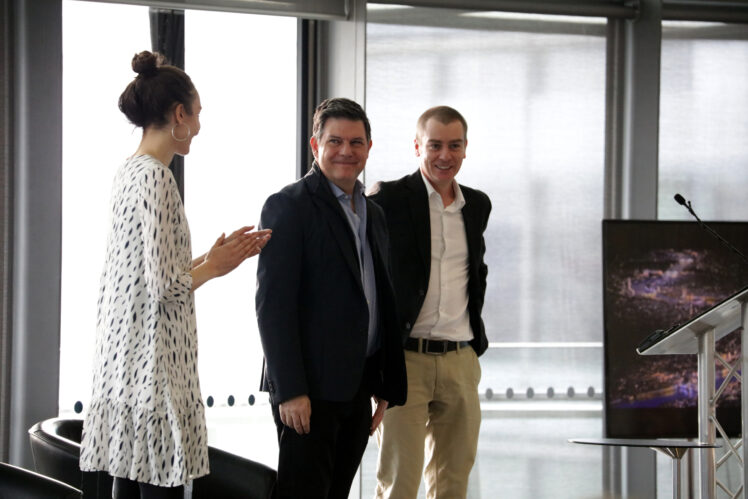 Leo Villareal presented a vision for an artwork that, like the tidal Thames itself, exists in a continual state of flux, with never-repeated patterns of painterly light gently highlighting the bridges and river crossings in Central London.
As well as creating a light artwork for London, Villareal and Lifschutz Davidson Sandilands' approach established a lighting masterplan for the Thames bridges that reduces light pollution and energy use, employing the technology of custom software to subtly wash the bridges with ever-evolving waves of LED light.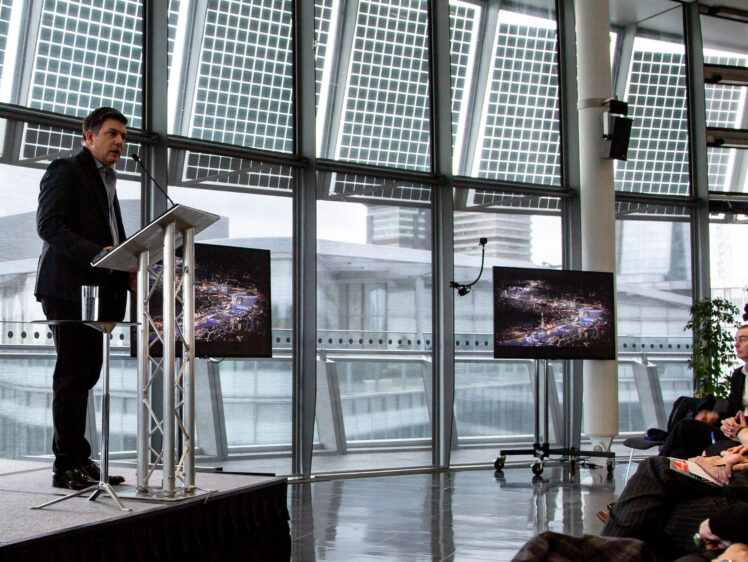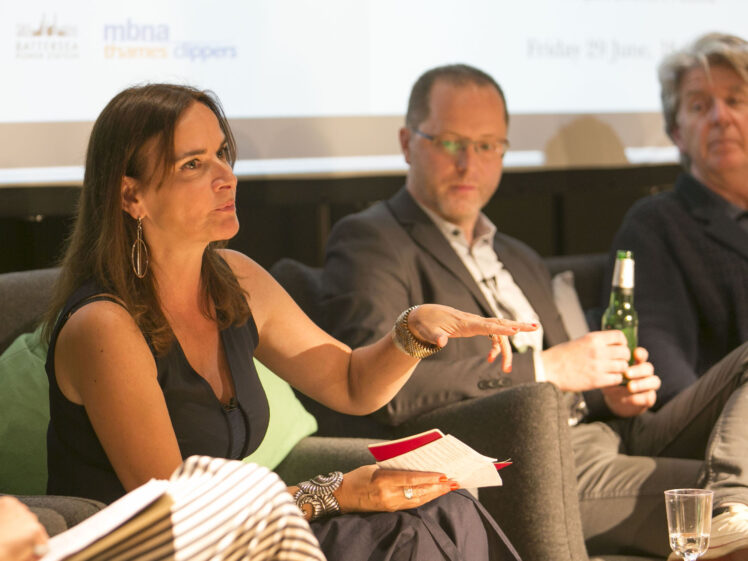 Groundwork
Illuminated River required an unprecedented 30 planning permissions and 18 listed building consents before it could start on site. Detailed condition reports and measured surveys of each bridge took place alongside extensive public consultation with Thames-side communities. The emergence of the final design was informed by multiple drop-in public exhibitions led by Iceni Projects as well as detailed consultation with river interest groups ranging from mudlarks to ramblers.
The making of Illuminated River saw unprecedented levels of inter-disciplinary collaboration: a project team of 18 different specialisms consulted closely with a network of more than 50 organisations, including seven London boroughs, institutions such as Historic England, London Wildlife Trust, and bridge owners including Transport for London and Network Rail.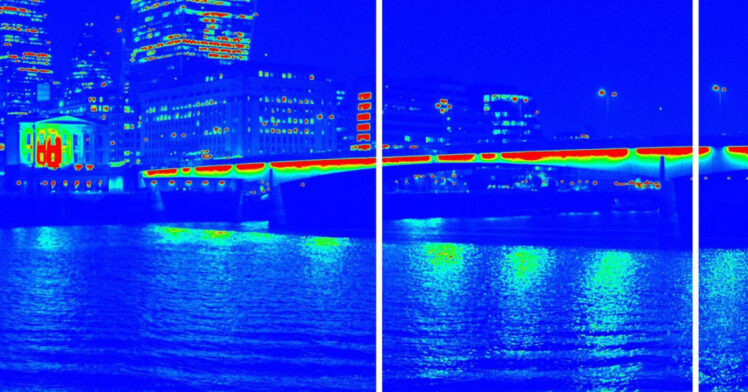 As well as creating an enduring resource in the form of 3D digital structural models of each bridge, Illuminated River commissioned the first ever luminance survey of the Thames from engineers Atelier Ten to assess light levels on and around the river at night. Design development was also informed by an interactive environmental summary commissioned by Illuminated River from Thames Estuary Partnership and Zoological Society London to provide a detailed picture of wildlife habitats and species along the Thames. The project also saw the team collaborating closely with lighting specialists Signify to develop a special system of LED luminaries controlled by custom software.
Construction
Illuminated River is a model of cross-disciplinary collaboration, delivered on time and on budget despite significant challenges – not least a global pandemic.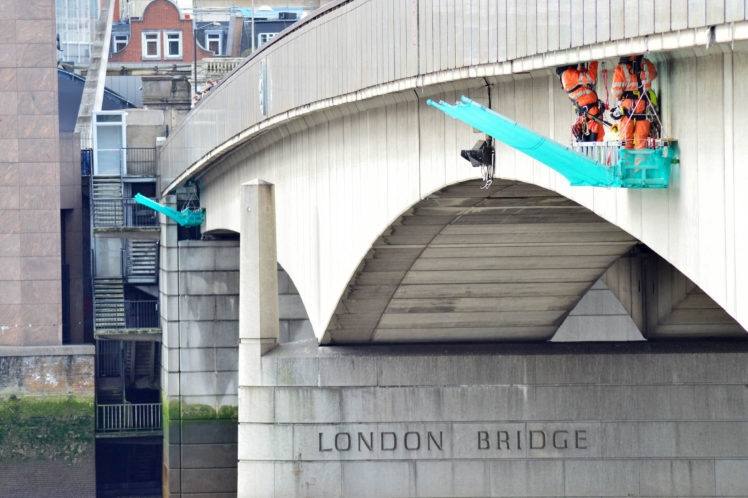 The complexities of installation included working around river, road and pedestrian traffic – as well as nesting wildlife – with safety as the number one priority. To minimise disruption to bridge users, contractor FM Conway transported materials to site by river throughout the build and used specialist abseiling teams to avoid bridge closures. On London Bridge alone, around 2,000 metres of cable tray and 10,000 bolt fixings were required to hold lighting cables in place, while work on Millennium Bridge dovetailed with the river crossings of more than 20,000 pedestrians a day.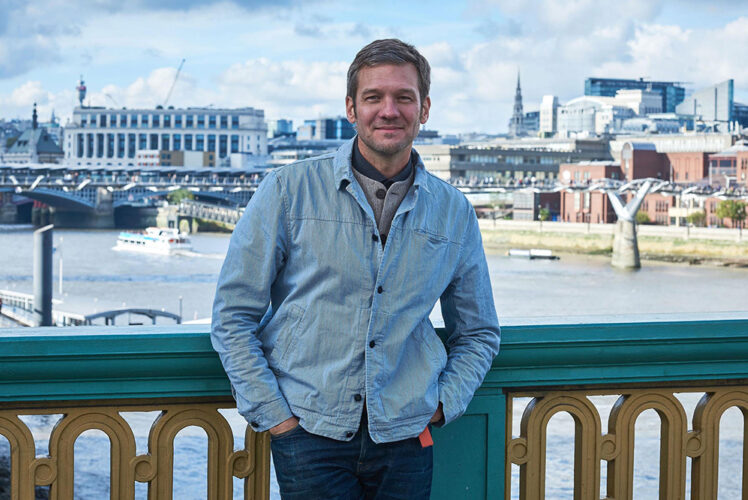 The bold adventure of the making of Illuminated River was captured in a three-part Channel 4 documentary produced by ITN. Presented by architectural designer Charlie Luxton, London's Greatest Bridges: Lighting the Thames travelled to Leo Villareal's New York studio to find out about his ideas and art practice; while in London the programme met the ecologists, architects, lighting designers and construction team behind the project.